As you read along in your Bible in the Olive Tree app, the Resource Guide follows you and looks in your library for any information that is relevant to your reading. Here's how to get started using the Resource Guide:
Tap and drag the green tab that appears at the far right or bottom of the screen to open the split screen (also called the split window).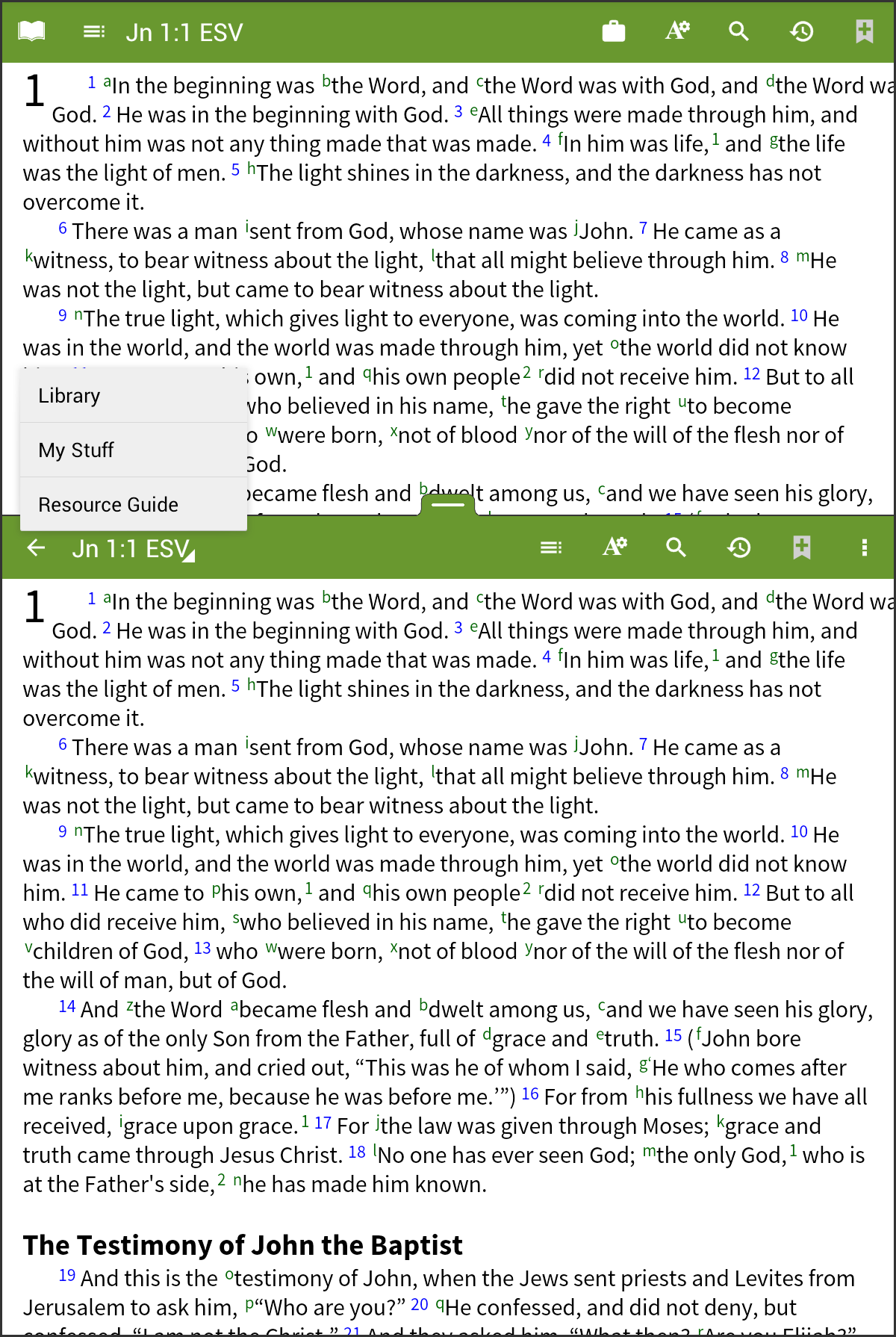 Once you've pulled the split window open, tap on 'Resource Guide' in the drop down menu.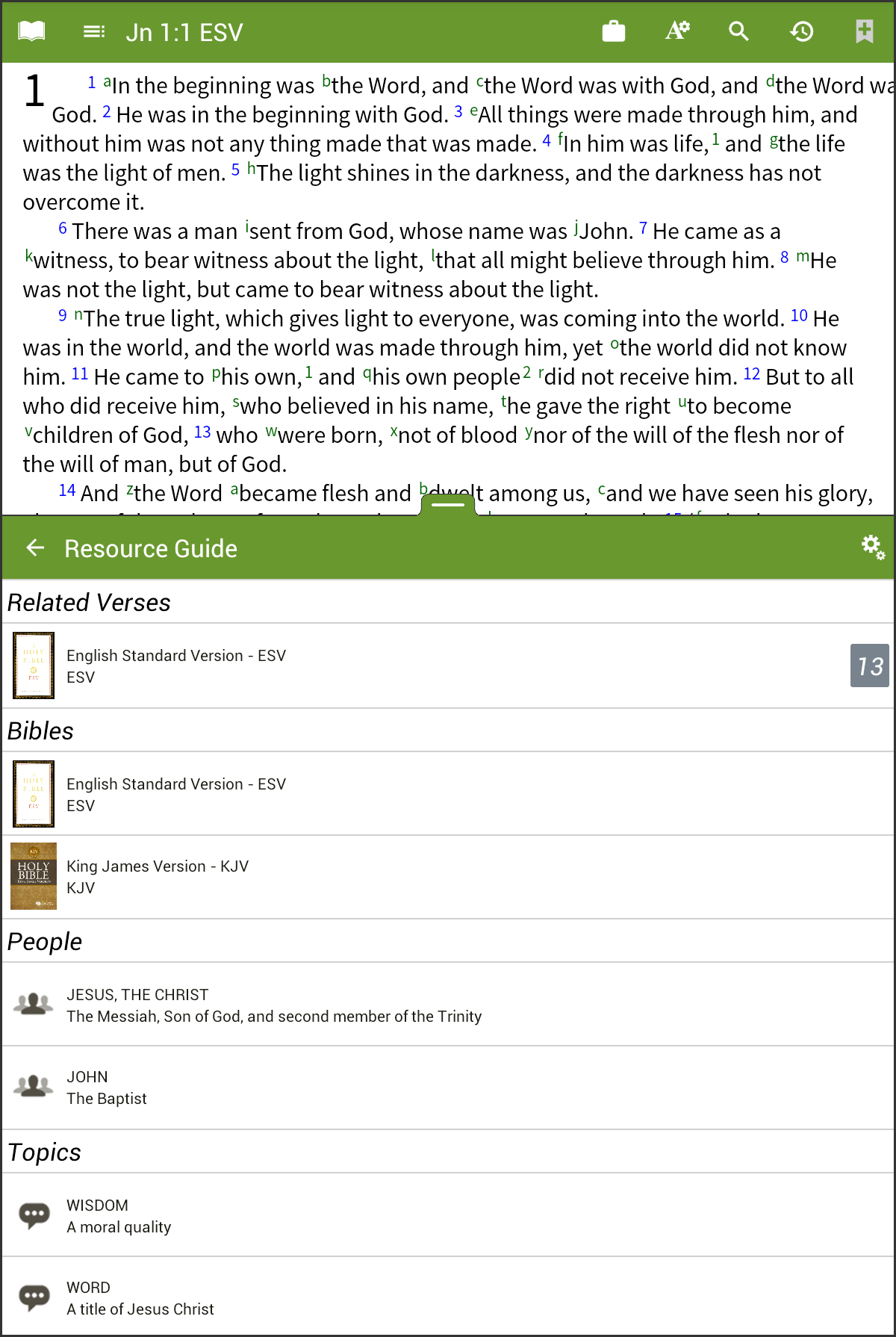 The Resource Guide displays information from your library related to the passage you're reading in the main window. You can see commentaries, maps, charts and more. Click on an entry in the Resource Guide to read all the details.