To use the split screen (also known as the split window), double tap the screen to show the split screen handle located at the right in landscape mode or at the bottom in portrait mode.
Tap and drag the split screen handle until both main and split windows are the size you want them to be. You can adjust the size of each window at any time using the split window handle.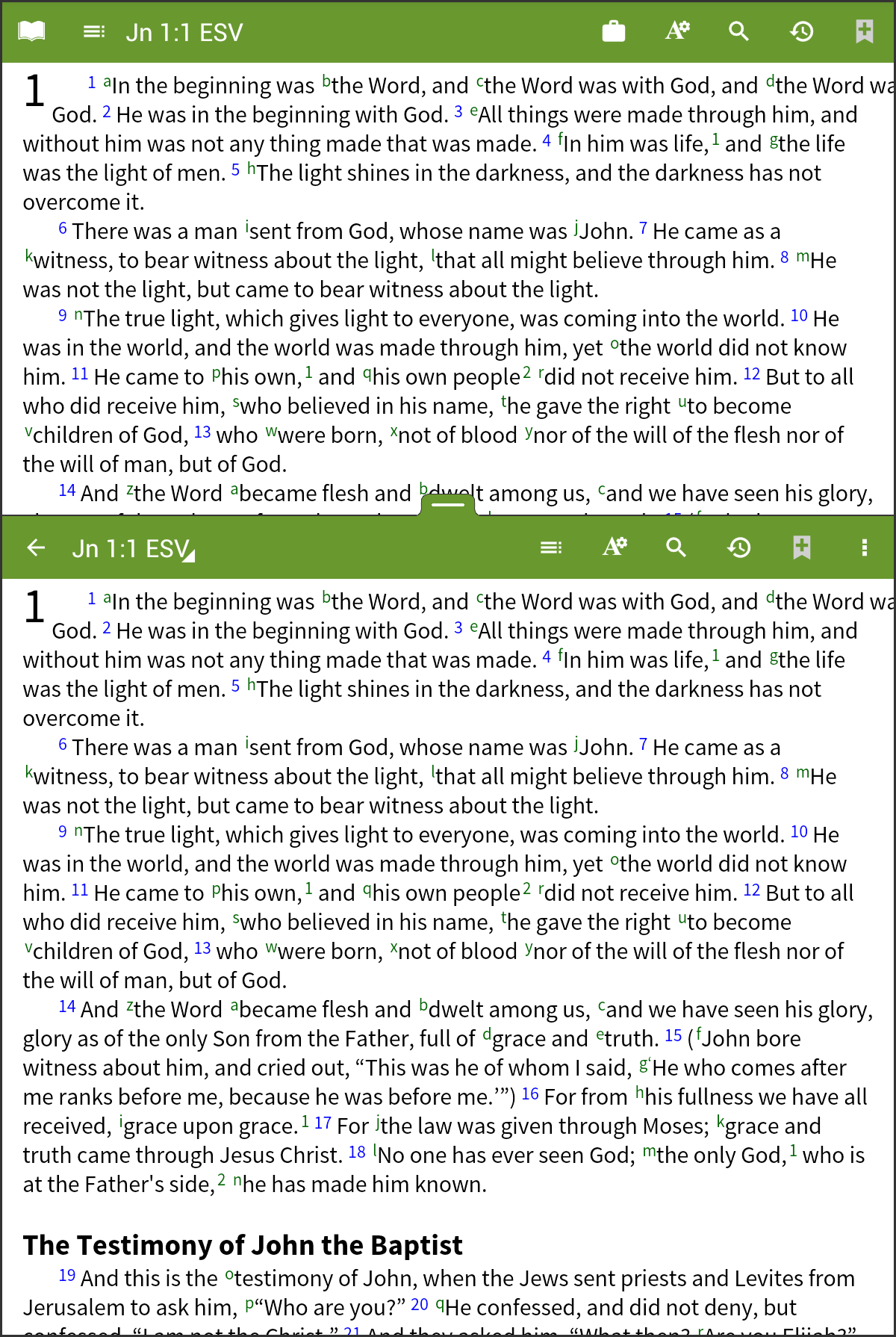 Note that as you pan through Scripture in the main window, the split screen moves to stay synchronized with the text in the main window. This also works when you have versified resources open in the split screen, such as study Bible notes, commentaries, and the Resource Guide.
By default, the split screen opens to a copy of your current resource, but you can tap the verse reference at the top of the split window to choose from your Library, My Stuff, or the Resource Guide.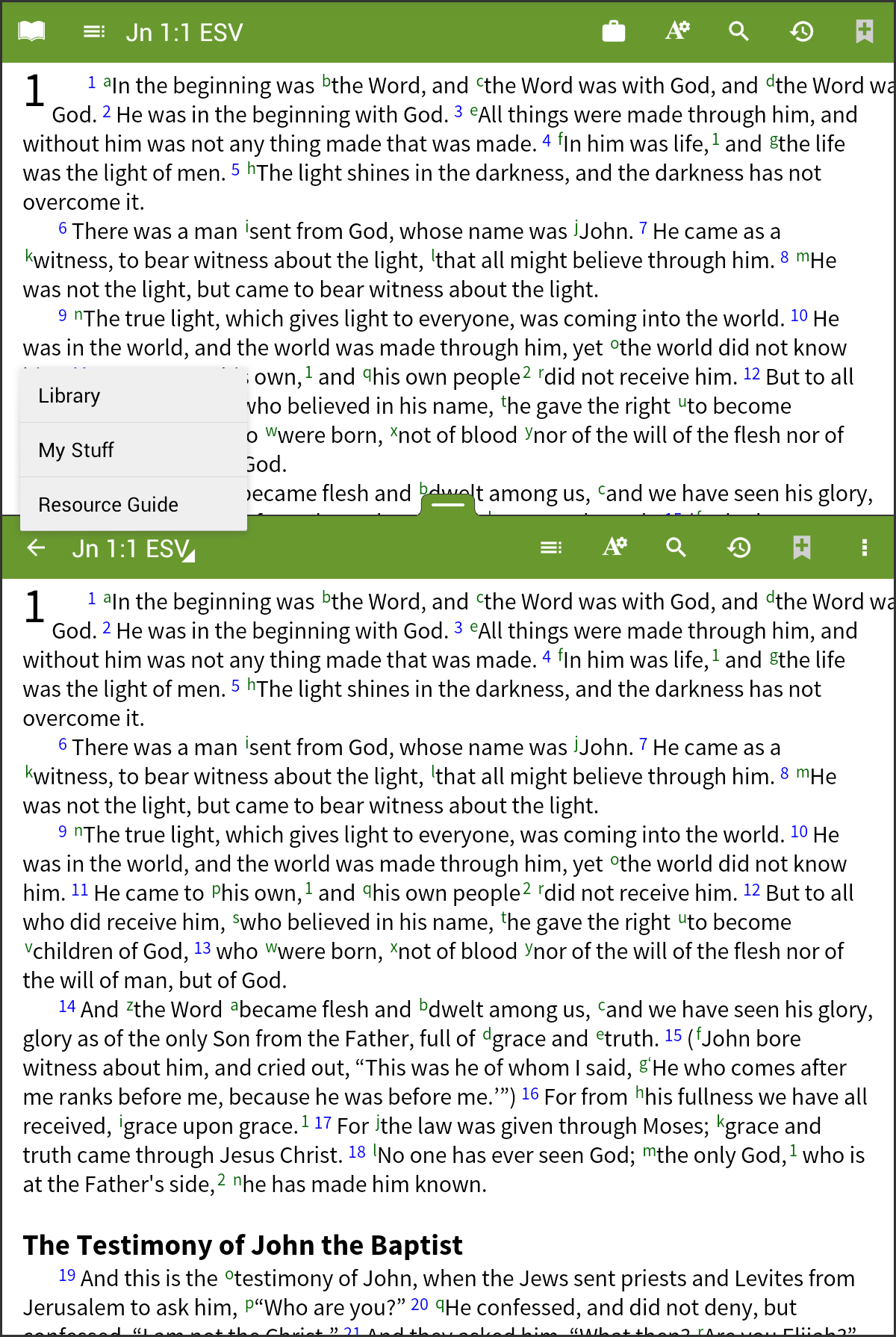 If you navigate using the verse chooser in the main window, the split screen will also update. This is handy for studying the Bible using a resource or the Resource Guide in the split window.