Search is a feature in the Olive Tree app that will help you move quickly to a Bible verse or find a word in a book you have downloaded to your Library. Here's a tutorial about the basics of how to search in the app on your Android phone.
Tap on the search icon on the tool bar to enter in a verse reference (e.g. Psalm 1:1) or a word (e.g. 'Love').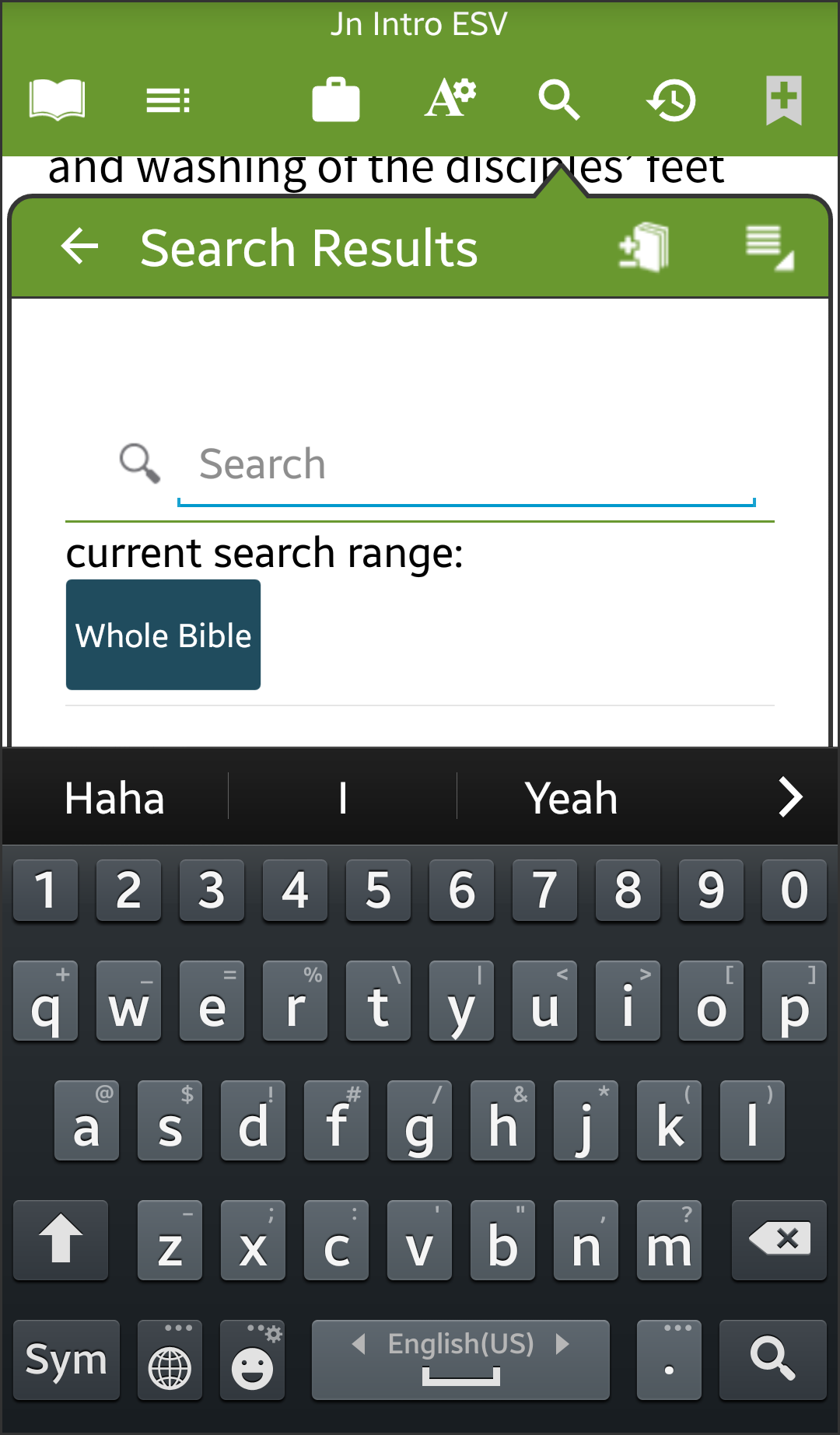 When you have typed in your search request, hit the search icon on the screen or on the keyboard.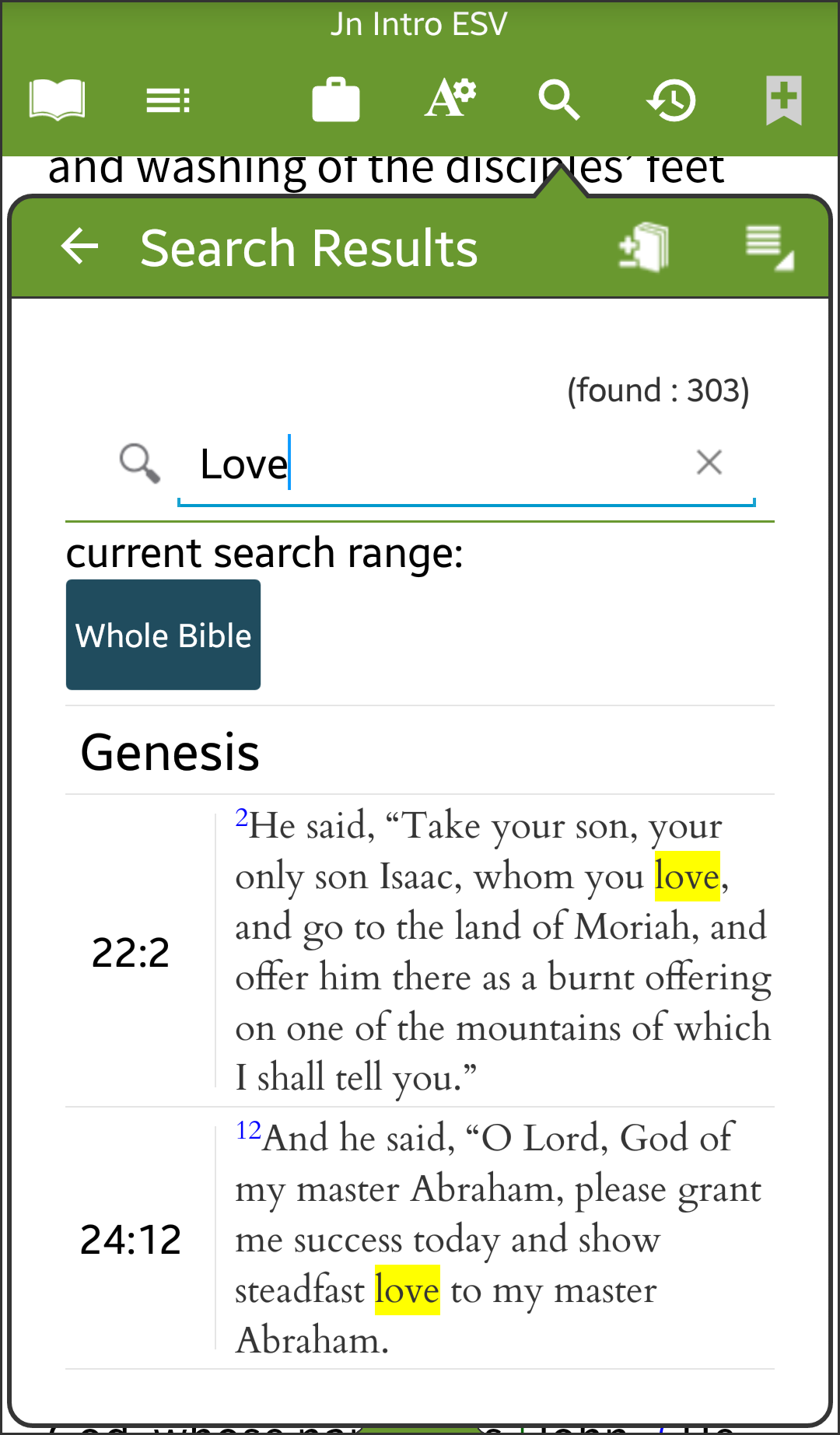 Tap on a result to display the Bible verse in the main window. For more information on the advanced search options for our app, please refer to this article.