We offer a Verse of the Day option in the Olive Tree Bible App! We hope the verse and image bring peace, comfort, and encouragement to your days.
Follow these steps to find the Verse of the Day in the app:
Tap the Menu icon in the upper left corner.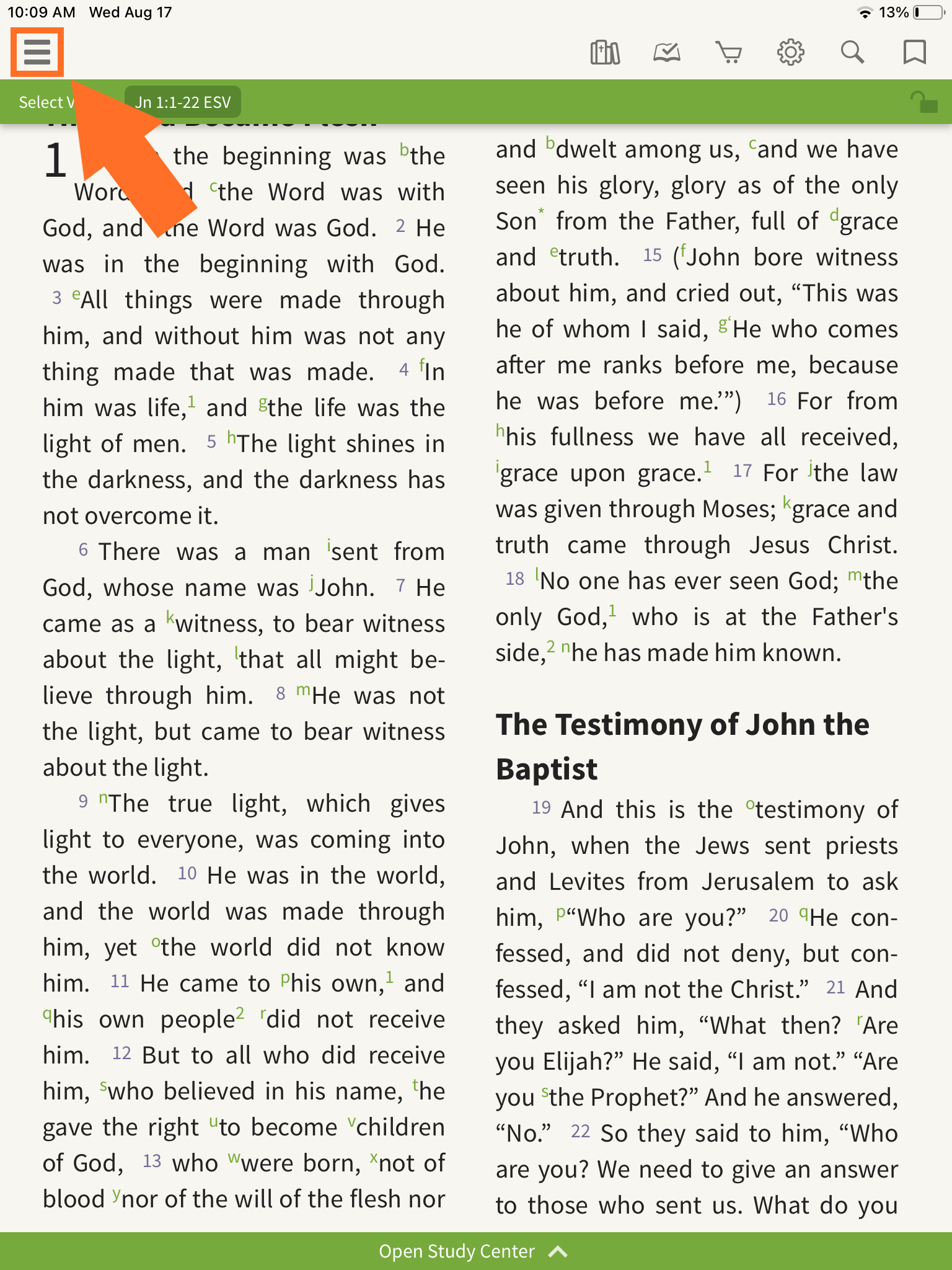 Choose 'Verse of the Day'.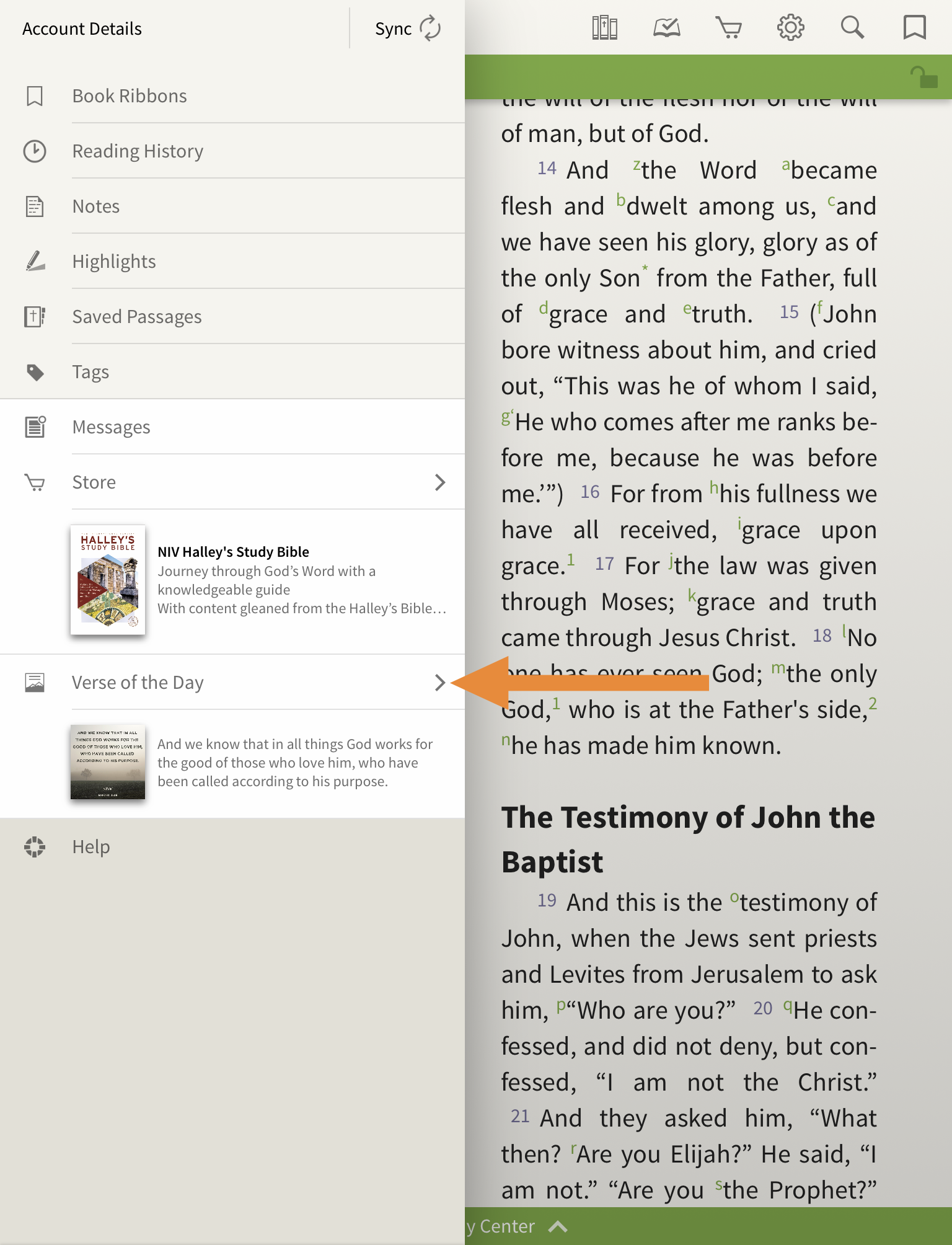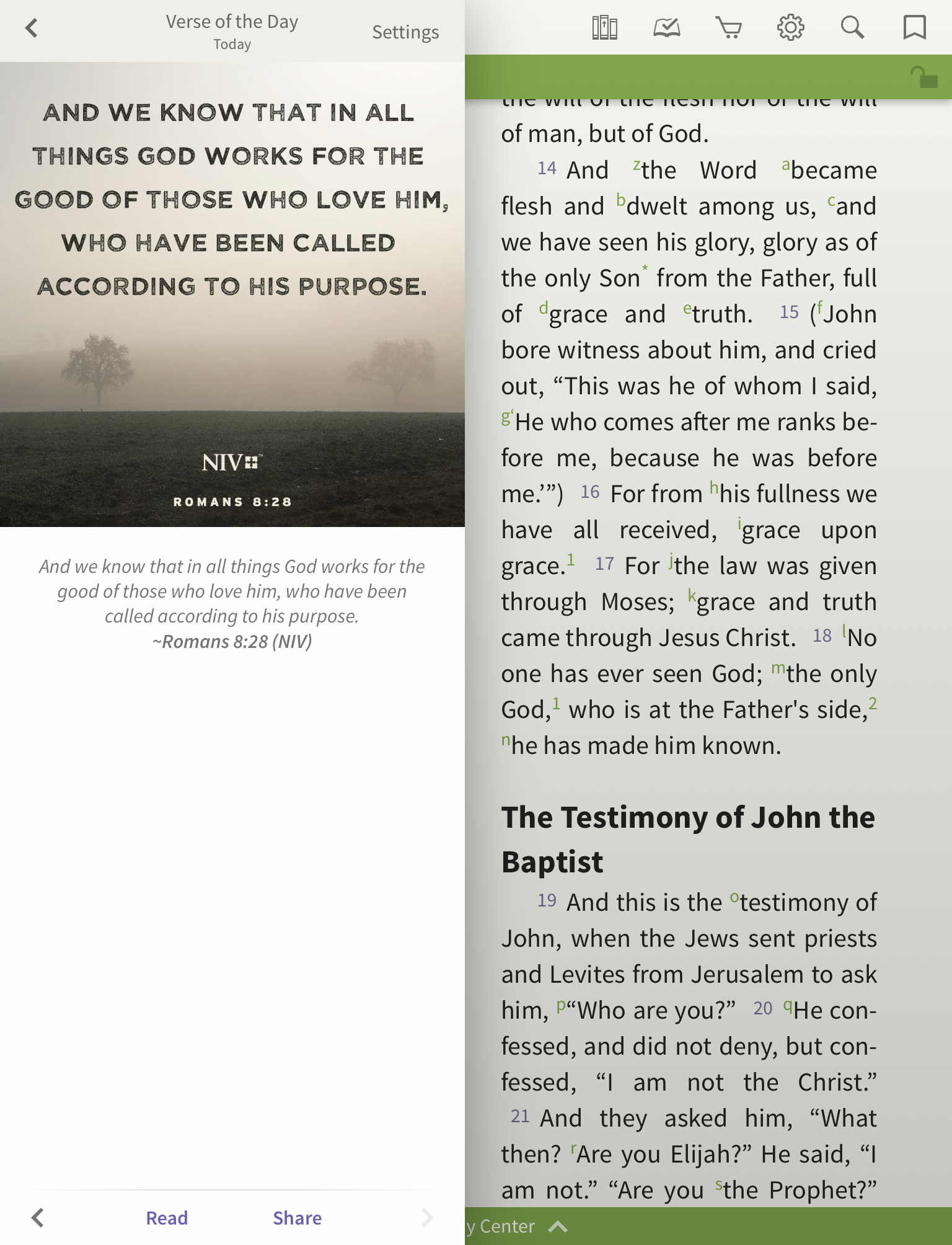 Scroll to from left to right to see verses from previous days that you may have missed.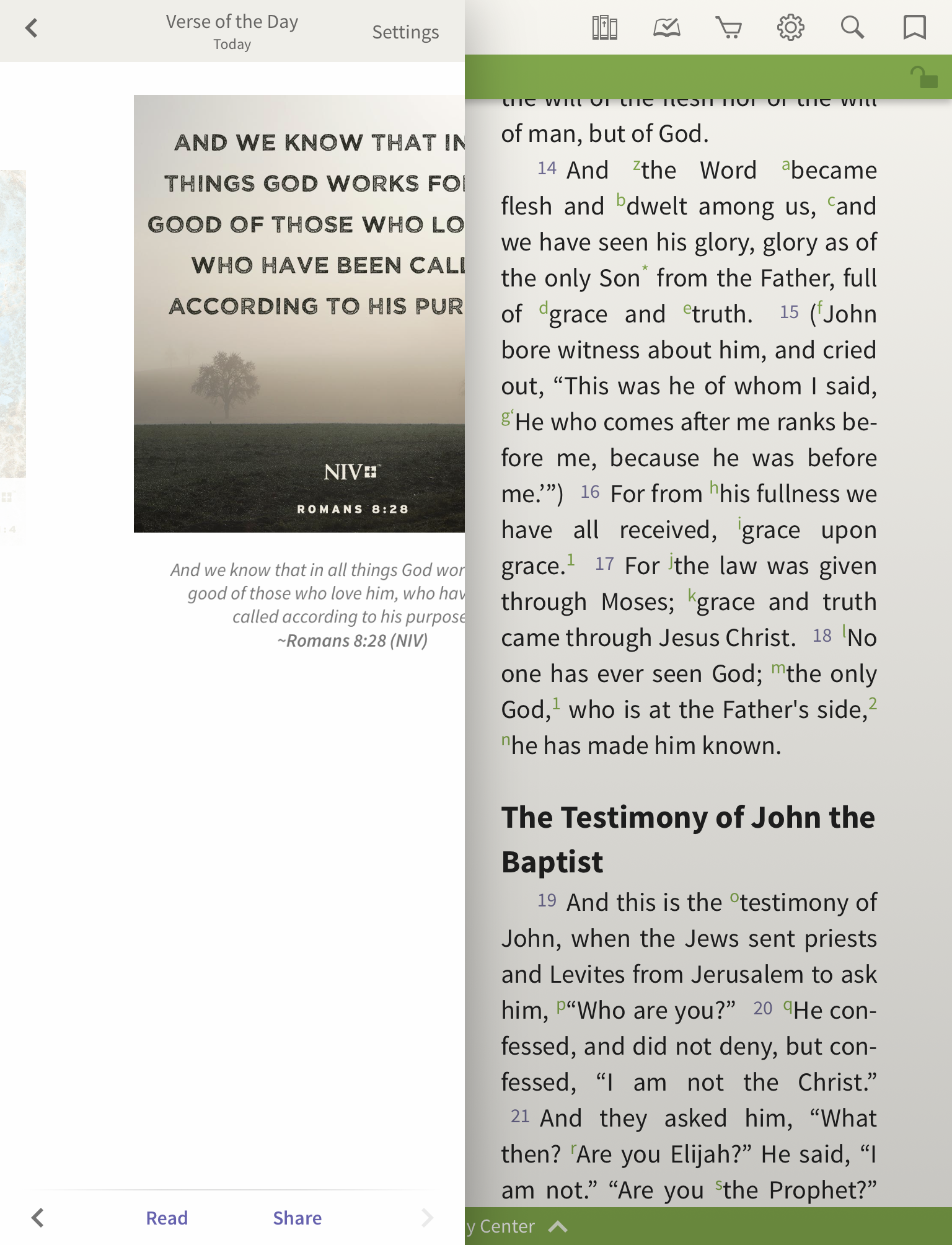 By tapping 'Settings' in the upper right corner, you can choose to receive Verse of the Day notifications, when you would like to receive them, and which of four translations you would like to receive the Verse of the Day in.
If you would like to read the verse in a translation that is not one of the four available, you can tap 'Read' to open the verse in the Bible that is chosen as your default Bible for hyperlinks. This can either be the last opened Bible or a specific translation from your library.
There is a setting in the app that allows you to choose a default Bible for verse hyperlinks. Here are the steps you can follow:
Tap the Settings icon on the toolbar (gear icon).
Tap Advanced Settings.
Tap Hyperlinks.
Tap Default Bible for Hyperlinks.
Tap your desired translation or the Last Opened Bible.
We hope these steps have helped you learn how to view the Verse of the Day in the Olive Tree Bible App on your iOS device. If you have any further questions, don't hesitate to contact our Customer Support team.