With the 6.3 update to iOS, we have added the ability to use devotionals like you would reading plans in the app. Devotionals that have been updated to support this feature will appear in the Reading Plans section of the app and will guide you through each assignment. 
First, make sure that you have updated to the 6.3.1 update on your iOS device. Second, you will need to download a devotional that supports this feature. Be aware that not all devotionals have been updated to support the new devotional plans. Our formatting team is working hard to update more devotionals to support this feature. Look out for updates to your downloaded devotionals because these will likely contain the necessary changes.
Updates will appear in the library. A symbol (up arrow) will appear on the cover image of a resource that requires an update. Tap the book cover to update the resource.

Below is a list of some of our more popular devotionals that have been updated to support reading plans:
Visit this article for detailed instructions on how to download a resource.
Once a supported devotional has been downloaded to your library, it will appear at the top of the Reading Plans menu under My Devotionals. To access this menu, tap the Menu icon in the upper left corner and select Reading Plans. If you happen to be viewing a different tab at the top of the Reading Plans screen, tap the Featured tab to the left instead. 
Select your preferred devotional from the list, then tap 'Start Reading Plan'. This will create a plan under the 'My Plans' menu and will bring you directly to the Reading Plan's control menu. Tap 'Start Reading' to begin your first assignment. 
Tap the 'Next' button to move to the next section of the day's assignments and the 'Complete Reading' button to complete the day's reading. 


Once all of today's assignments are completed, a check mark will replace today's date on the control menu.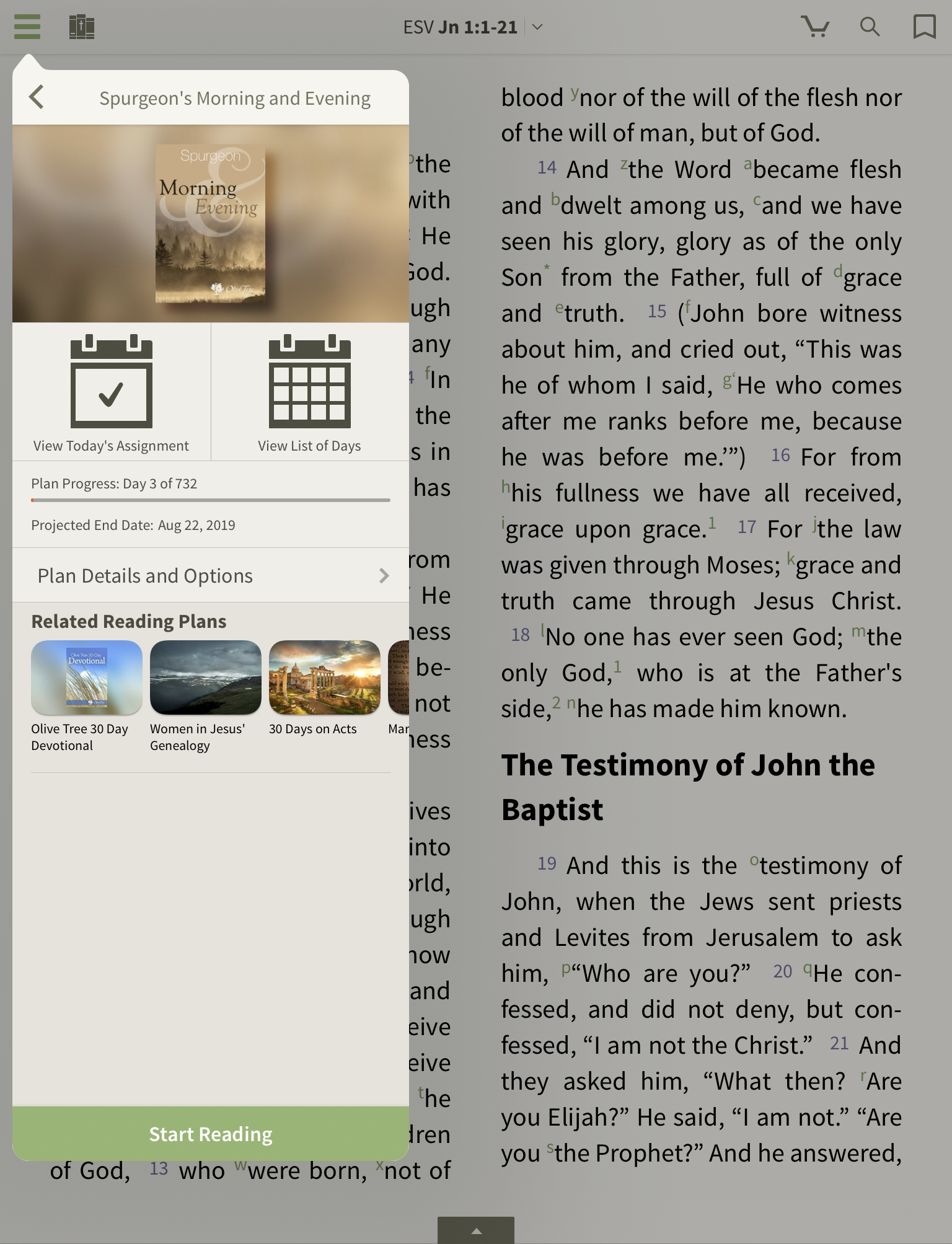 Some of these devotionals have dates specified for each entry. The app will automatically follow the calendar dates, always providing you with the current assignment.
Settings can be located under Plan Details and Options for each individual devotional. Here you can choose to set this plan as your Default Plan, set whether you'd like to follow the Calendar, and/or set reminders to do your devotional. If a devotional has more than one reading a day, the option for multiple reminders will appear. This is especially helpful for Morning and Evening devotionals.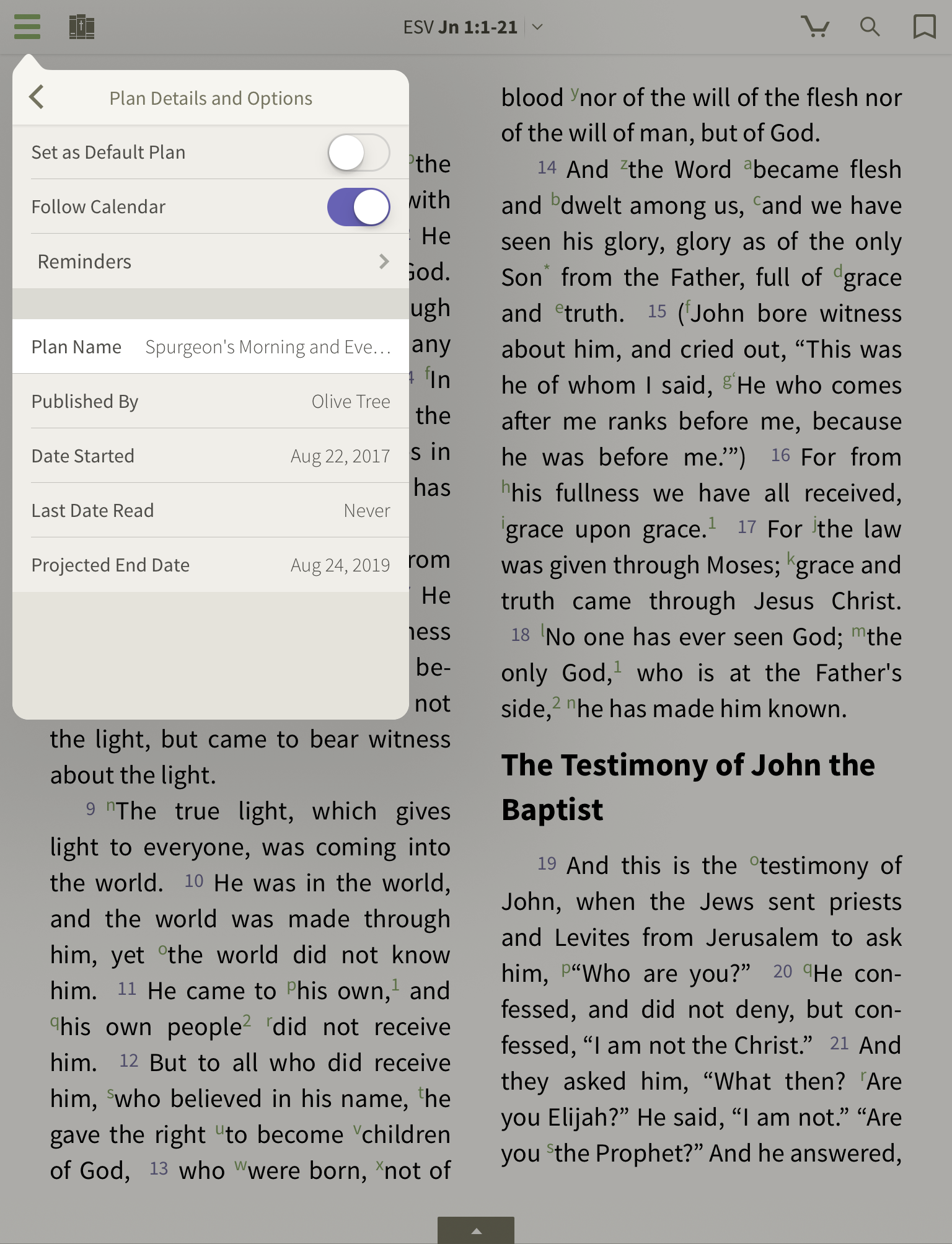 Contact Olive Tree's Customer Support team at support@olivetree.com if you have more questions. We're happy to help you.