The Library contains all the books you have downloaded to the Bible Study App on your Android tablet. To access the Library, tap the Library icon in the toolbar.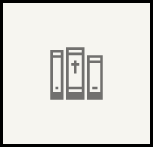 Downloaded resources will appear with the cover image. Tap a downloaded resource to open it in the main window.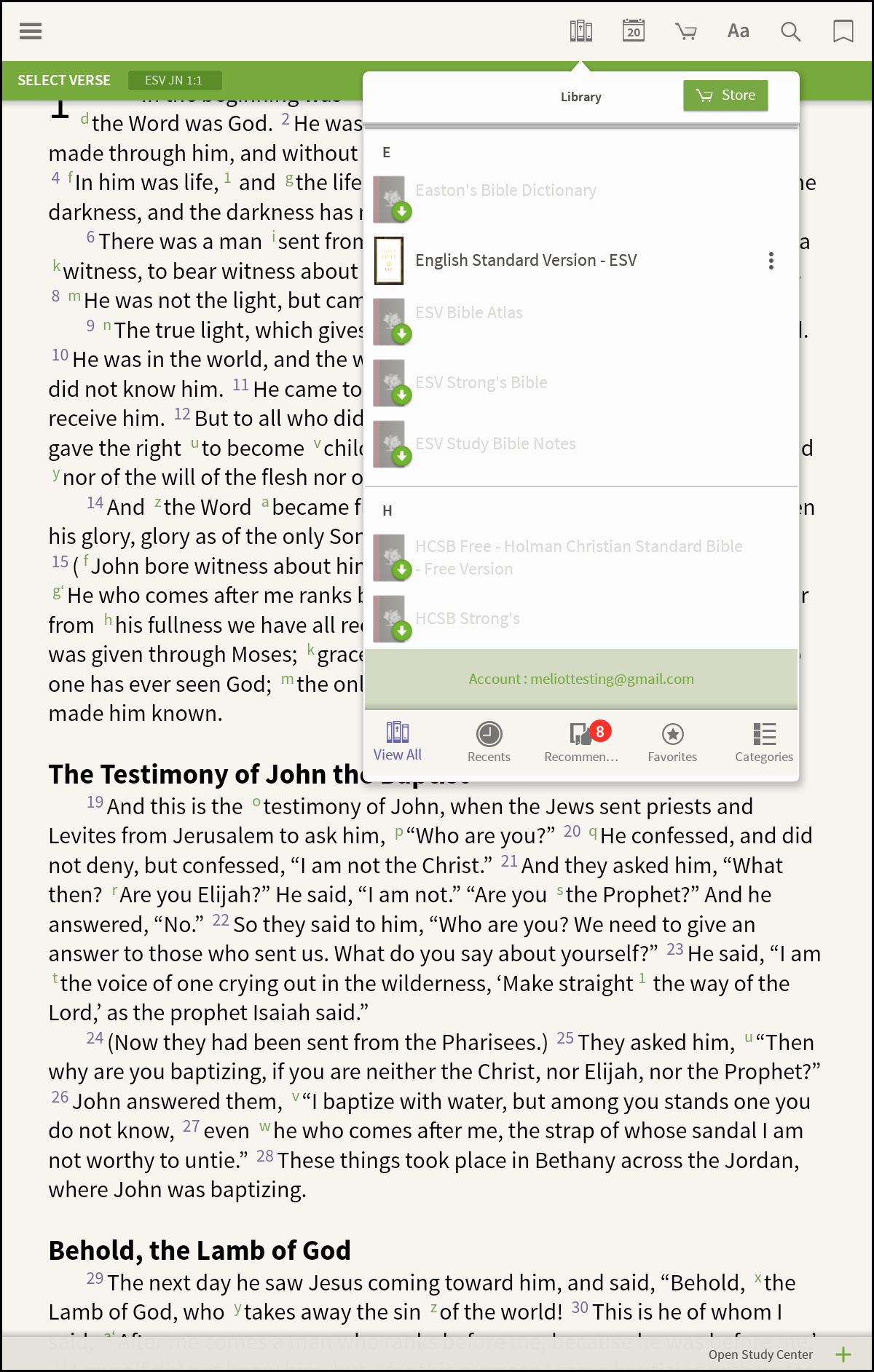 Resources that are part of your library, but not downloaded will be grayed out with a green arrow on the cover image to signify that it needs to be downloaded. Tapping one of these resources will begin the download process.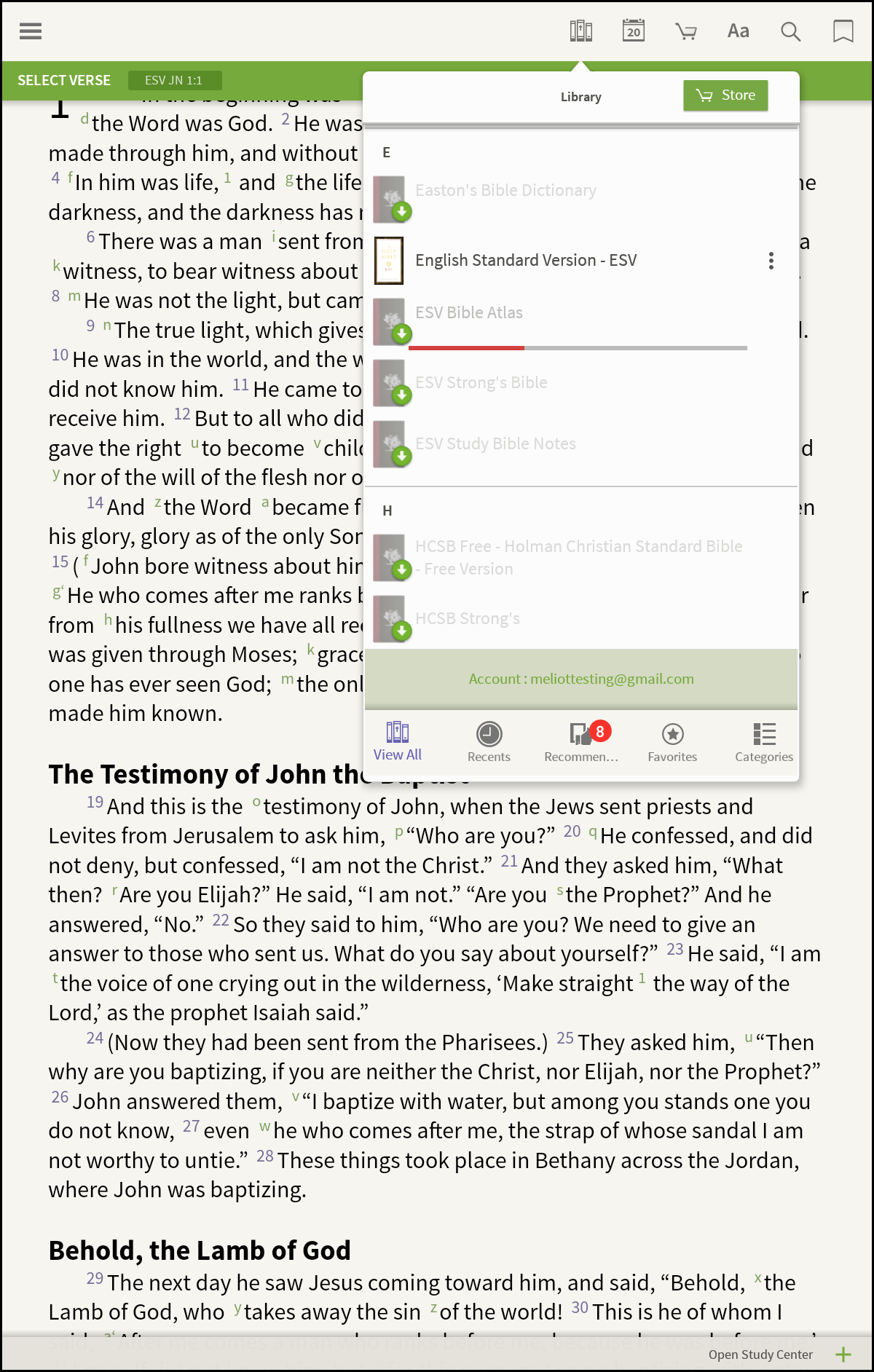 There are some options at the bottom of the Library menu such as View All, Recents, Favorites and Categories that you can use to filter your Library results. The Recommended tab will show titles that you may be interested in based on resources you have already own and use.