The Navigation menu is the best and fastest way to navigate through your resources in the app (Bibles, eBooks, commentaries, etc.). 
Opening the Menu
In the Main window, tapping the green bar above the text will open the main window navigation menu. Tapping the reference in the Split Window toolbar will open the Navigation menu for the Split Window. 
Grid View

Grid view is one of the ways to view the navigation menu. This is the default view for verse based resources. These include mainly bibles and commentaries.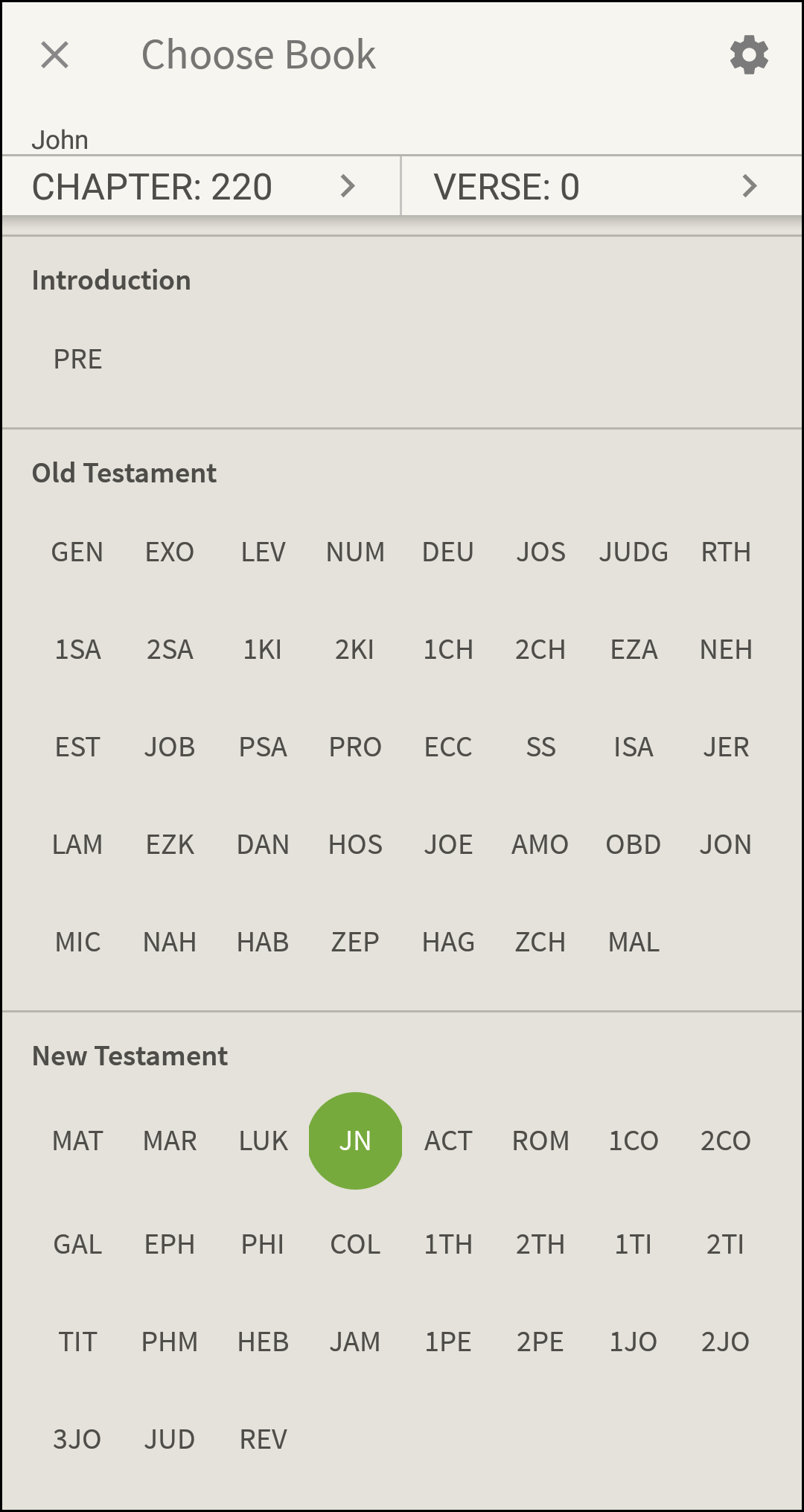 Tap on the reference along the top of the text. This will bring up the three-step Verse Chooser.
Tap on the book of the Bible you would like to display in the main window.
The chapters within that book will pop up. Tap on the desired chapter.
The verses within that chapter will pop up. Tap on the desired verse.
The chosen book, chapter, and verse will now display in the selected window. window.
List View
This view is most often used for non-verse based resources. This view is best for viewing information in alphabetical or canonical order.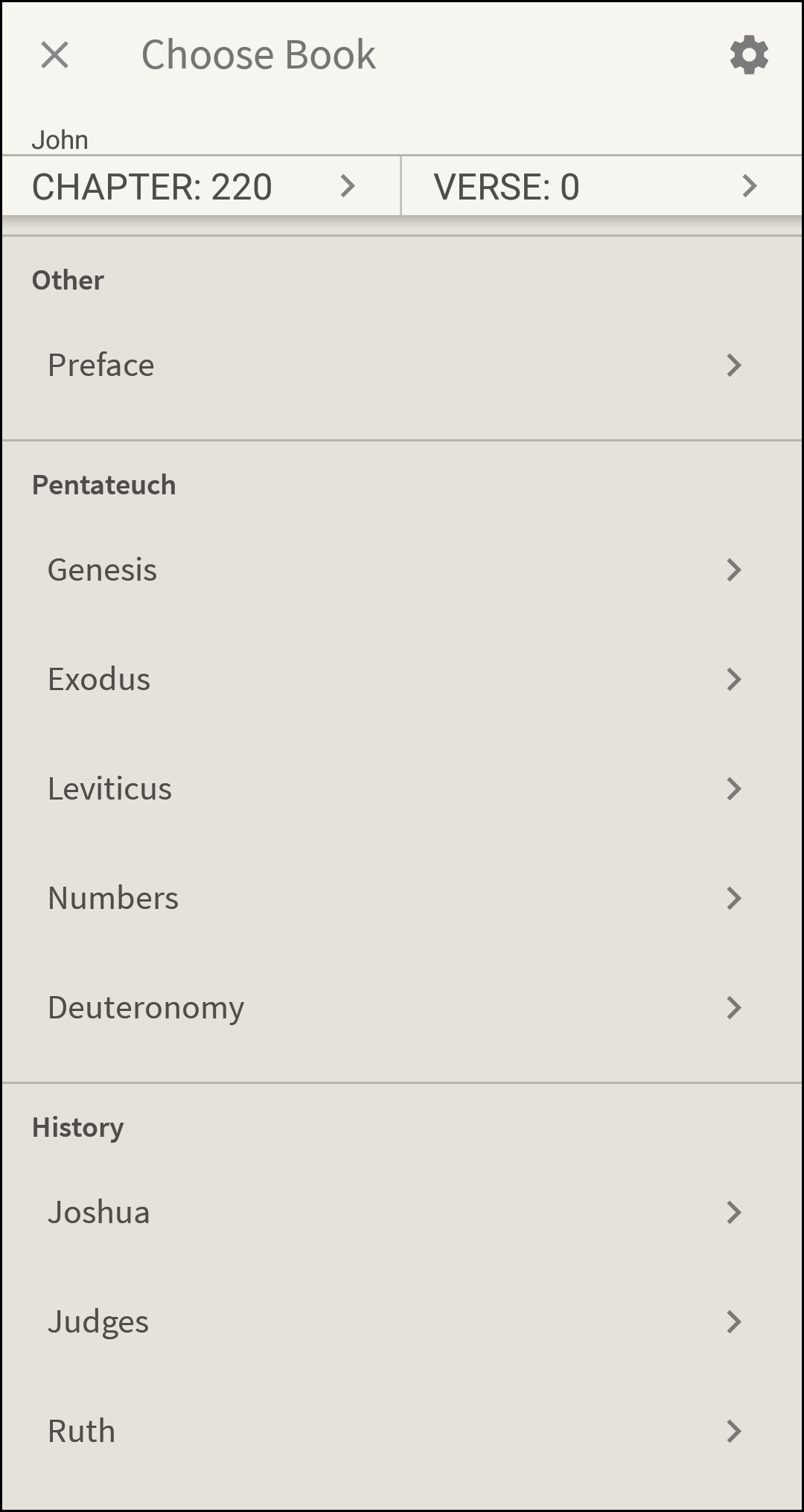 This view can also be used to locate information not included in the Grid View for verse based resources. This includes the introductions or articles found in many commentaries. 
Switching Views
To switch views tap the Settings icon in the upper right corner of the Navigation Menu. Then select the View you wish to use.