To use the split window, tap the bar along the bottom of the screen in portrait mode or the plus icon in landscape to open the Study Center. Tap the gray Bar that appears at the bottom of the screen (Portrait) or press the '+' icon (Landscape) to open the split window. You can adjust the size of each window at any time using the split window handle.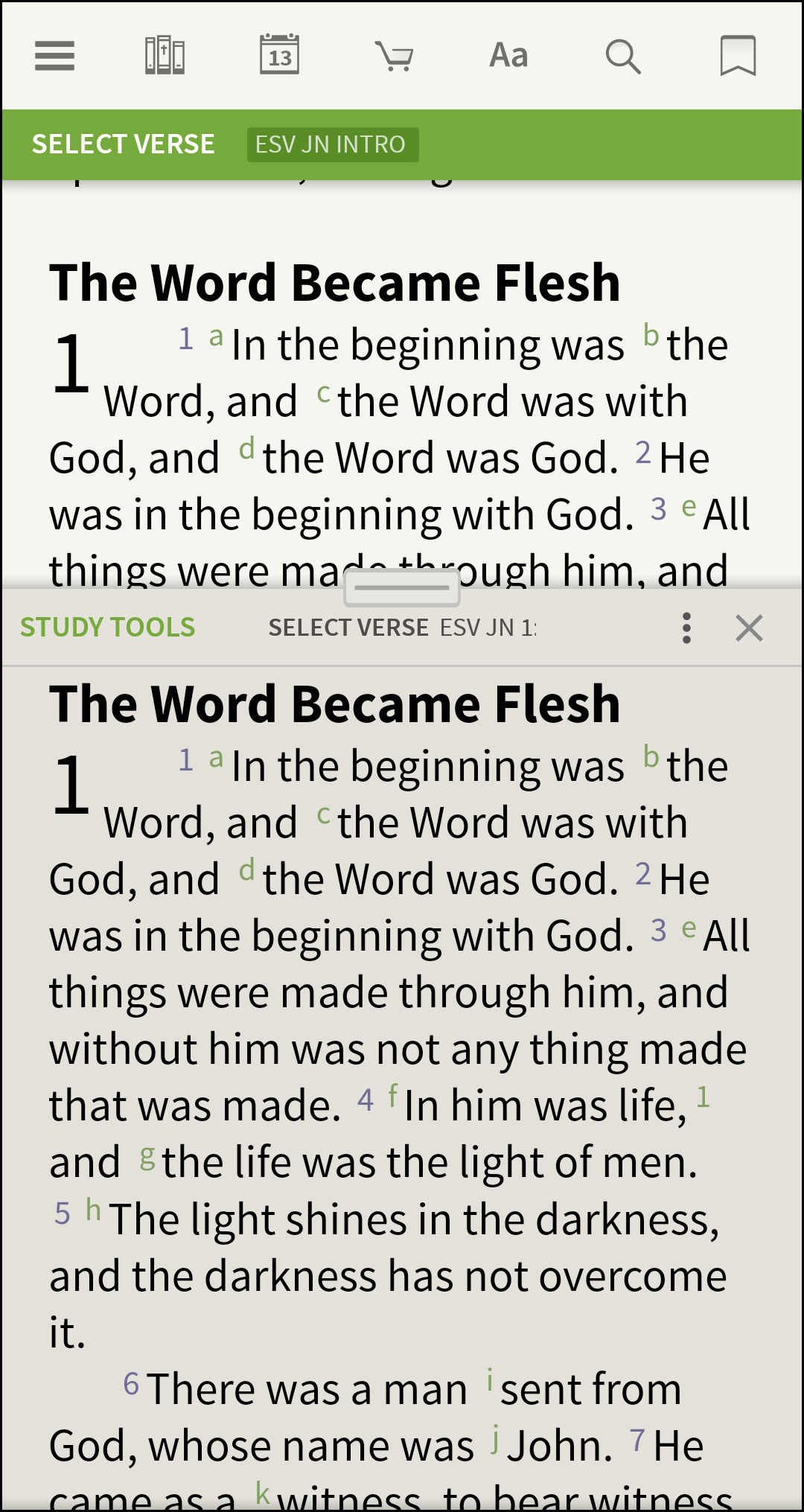 By default, the split screen opens to a copy of your current resource, but you can tap 'Study Tools' at the top of the split window to choose from your Resource Guide, Favorites, Recently Opened, Library, and Notes.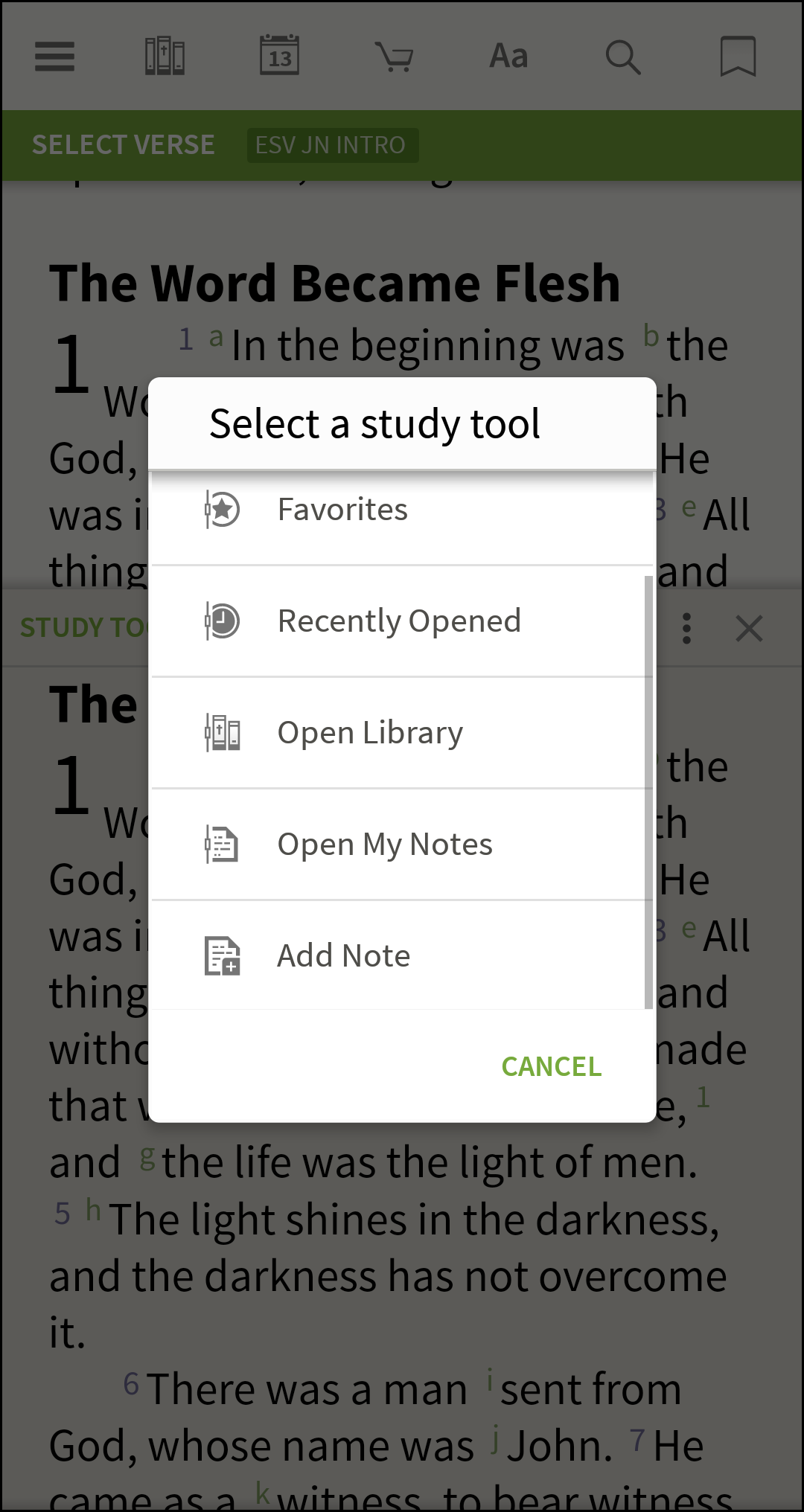 Note that as you pan through Scripture in the main window, the split screen moves to stay synchronized with the text in the main window. This works when you have versified resources open in the split screen, such as study Bible notes and commentaries or while using the Resource Guide.
If you navigate using the verse chooser in the main window, the split screen will also update. This is handy for studying the Bible using a resource or the Resource Guide in the split window. 
If you would like to keep the Split Window from navigating with the Main Window, you can turn off the setting trough the options menu. "Un-Link Windows" will un-link the windows, but the Resource Guide will still follow the Main Window.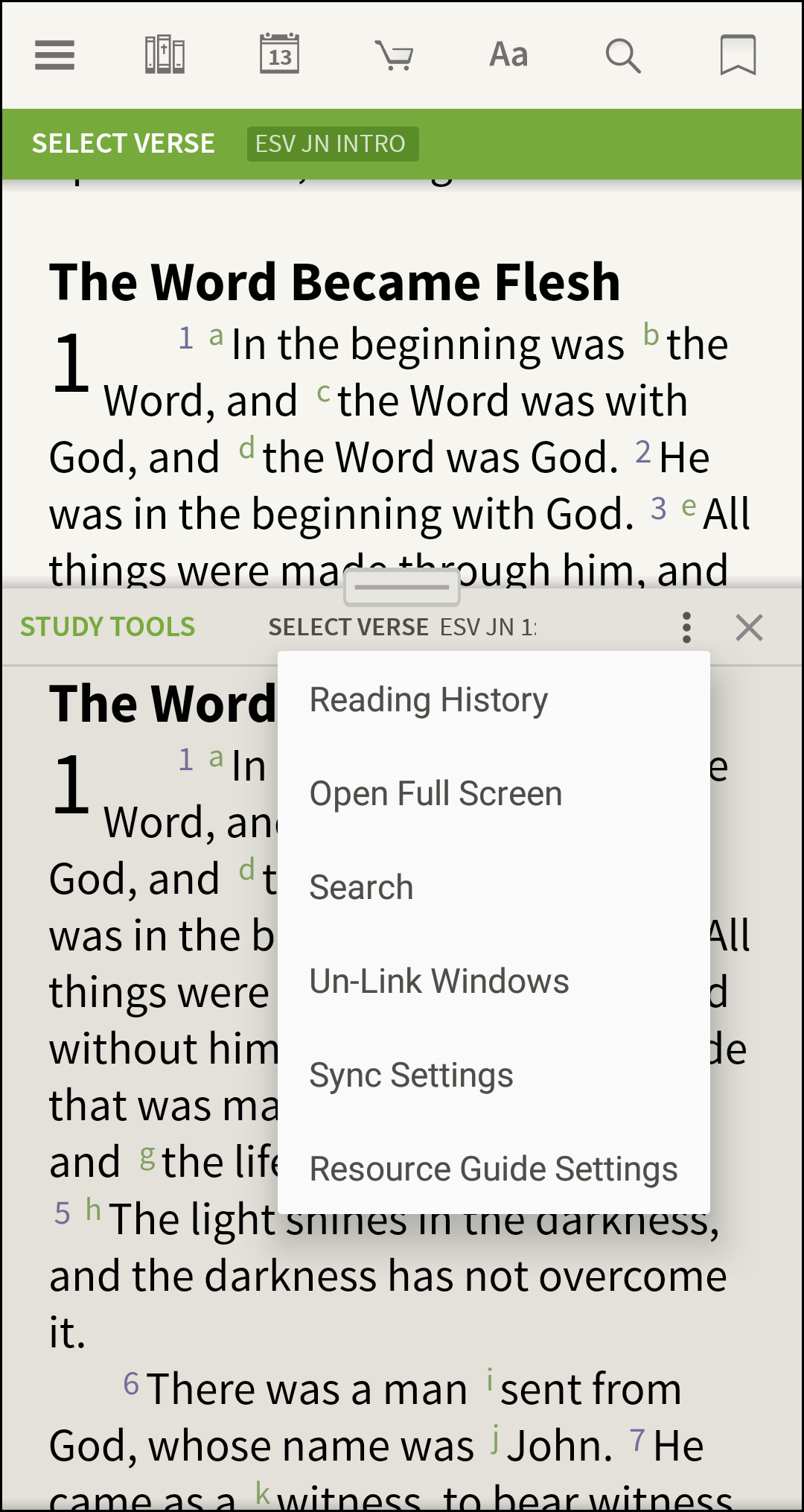 If you would prefer to change the way the windows are syncs select "Sync Settings" from the Options menu. Here you can choose which window you would like to lead.