Search is a feature in the Olive Tree app that will help you move quickly to a Bible verse or find a word in a book you have downloaded to your Library. Here's a tutorial about the basics of how to search in the app on your Android phone.
How To Search
Tap on the search icon on the tool bar to enter in a verse reference (e.g. Psalm 1:1) or a word (e.g. 'Love').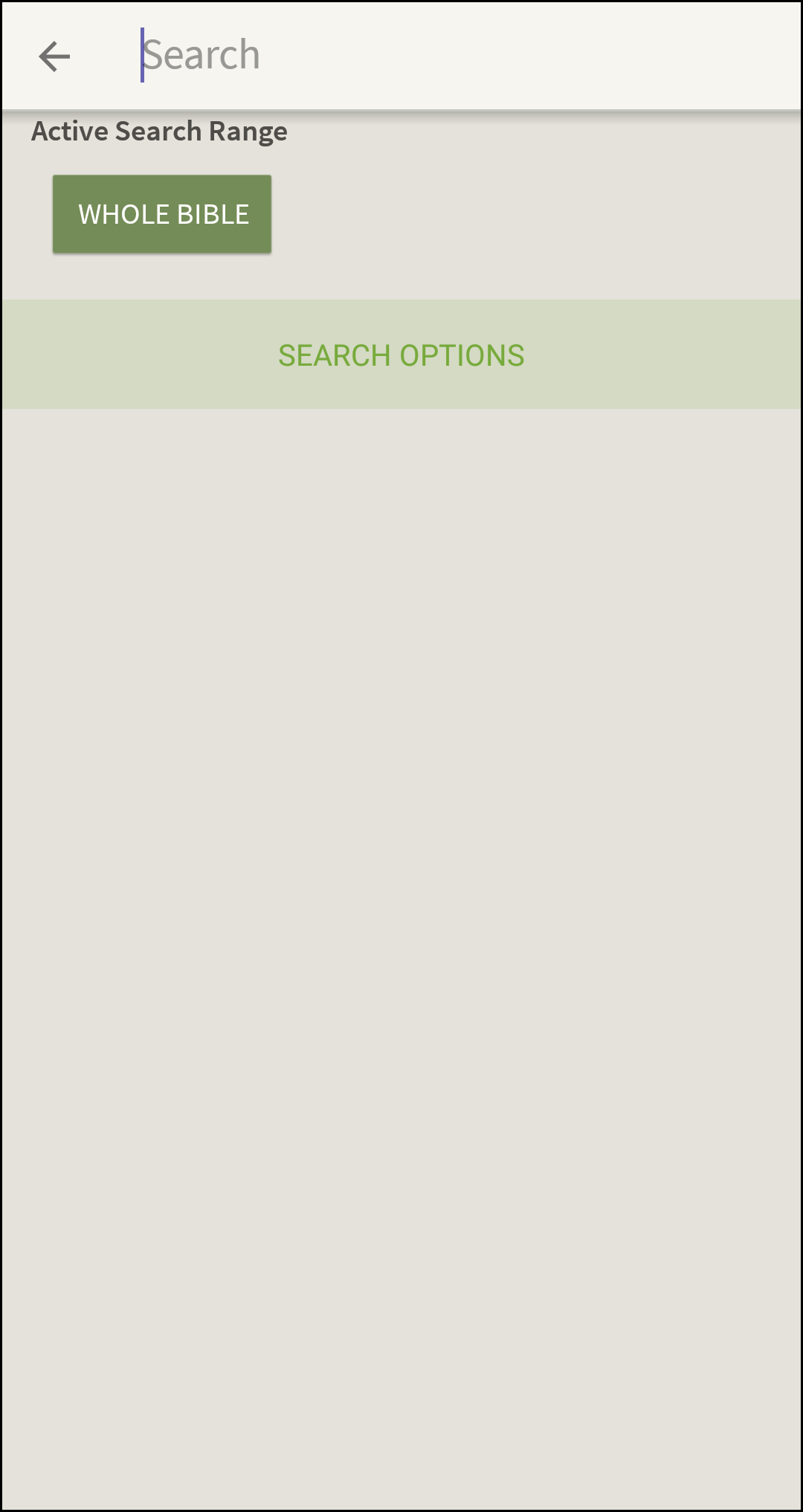 When you have typed in your search request, hit the search icon on the screen or on the keyboard.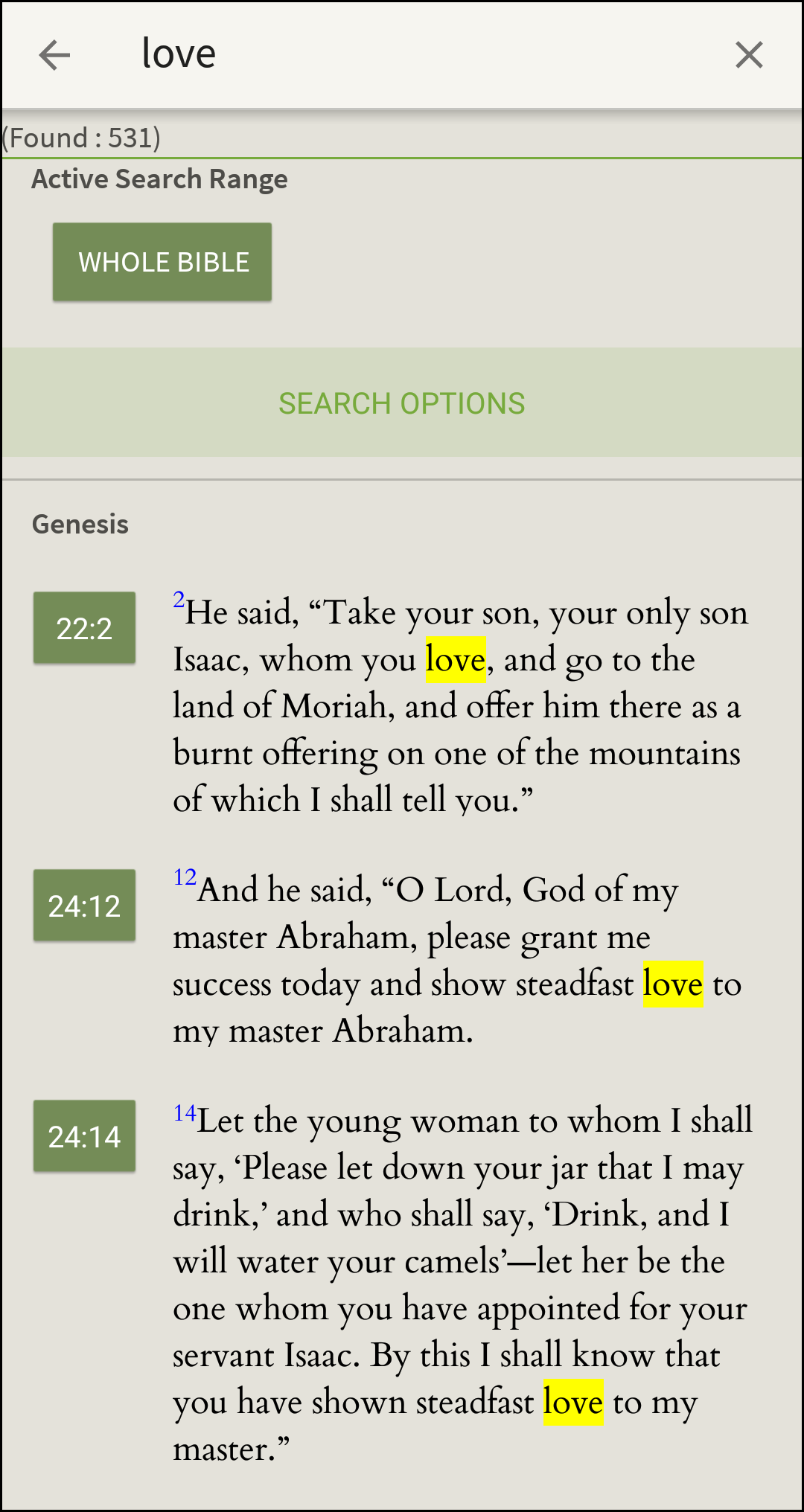 Tap on a result to display the Bible verse in the main window.
Narrowing your Search
If you would like to search a particular set of books, tap the Active Search Range button (Shown Below as "Whole Bible"). Select your preferred search range or create a custom search range. The button will update to show your current Search Range.  
Viewing your Search History
To view results of old searches, tap the options icon in the upper right corner of the search screen. Then select "History"
For more information on the advanced search options for our app, please refer to this article.