Here are some frequently asked questions on how to use coupon codes.
How do I use a coupon code?
Coupon codes can be entered during the check-out process on our website at OliveTree.com. Enter the code in the correct field and click 'Apply'.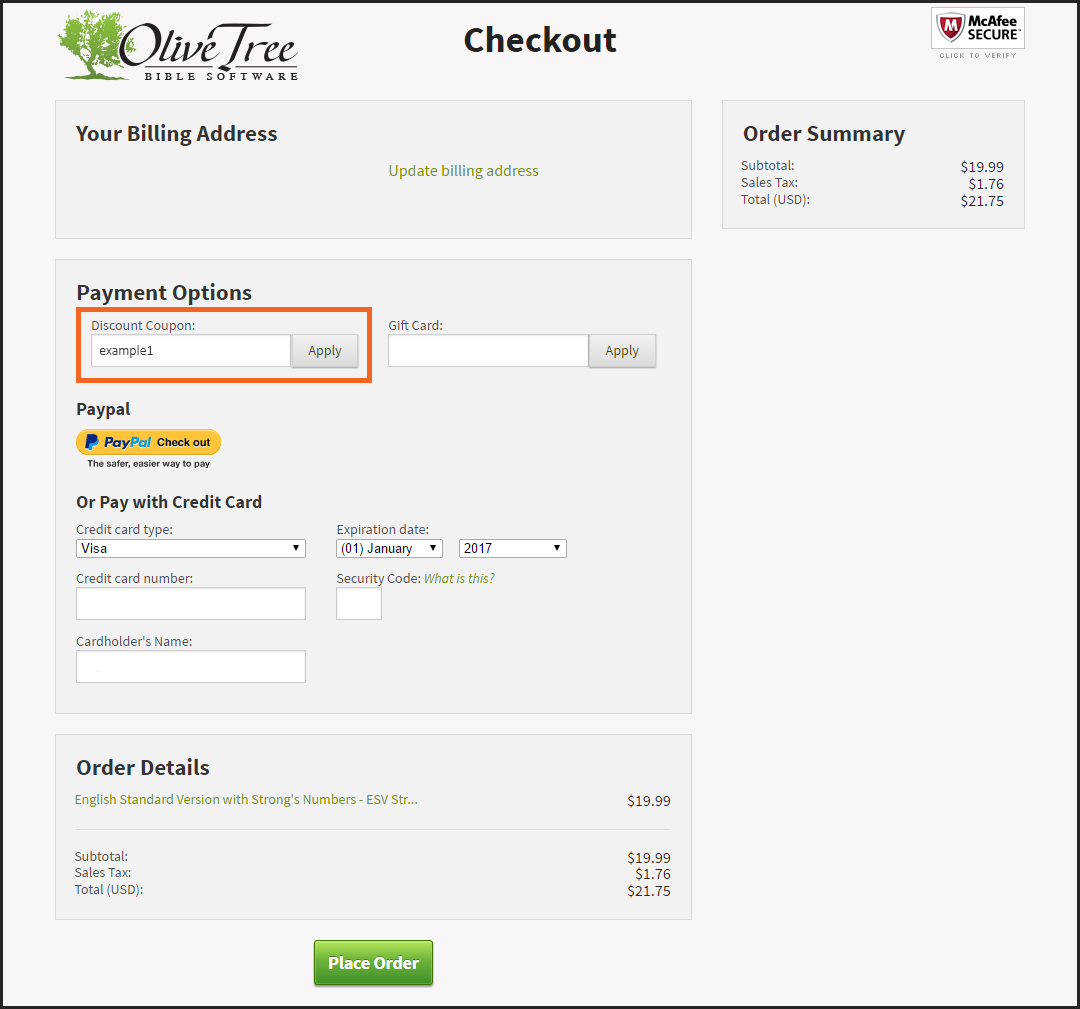 How do I know if the coupon code has been successfully applied?
Once a code has been entered as shown above, a 'Success' message will appear below the coupon field. This message indicates that the coupon has been applied to your order. You will also be able to see which coupons are currently applied to your resources under 'Order Details'.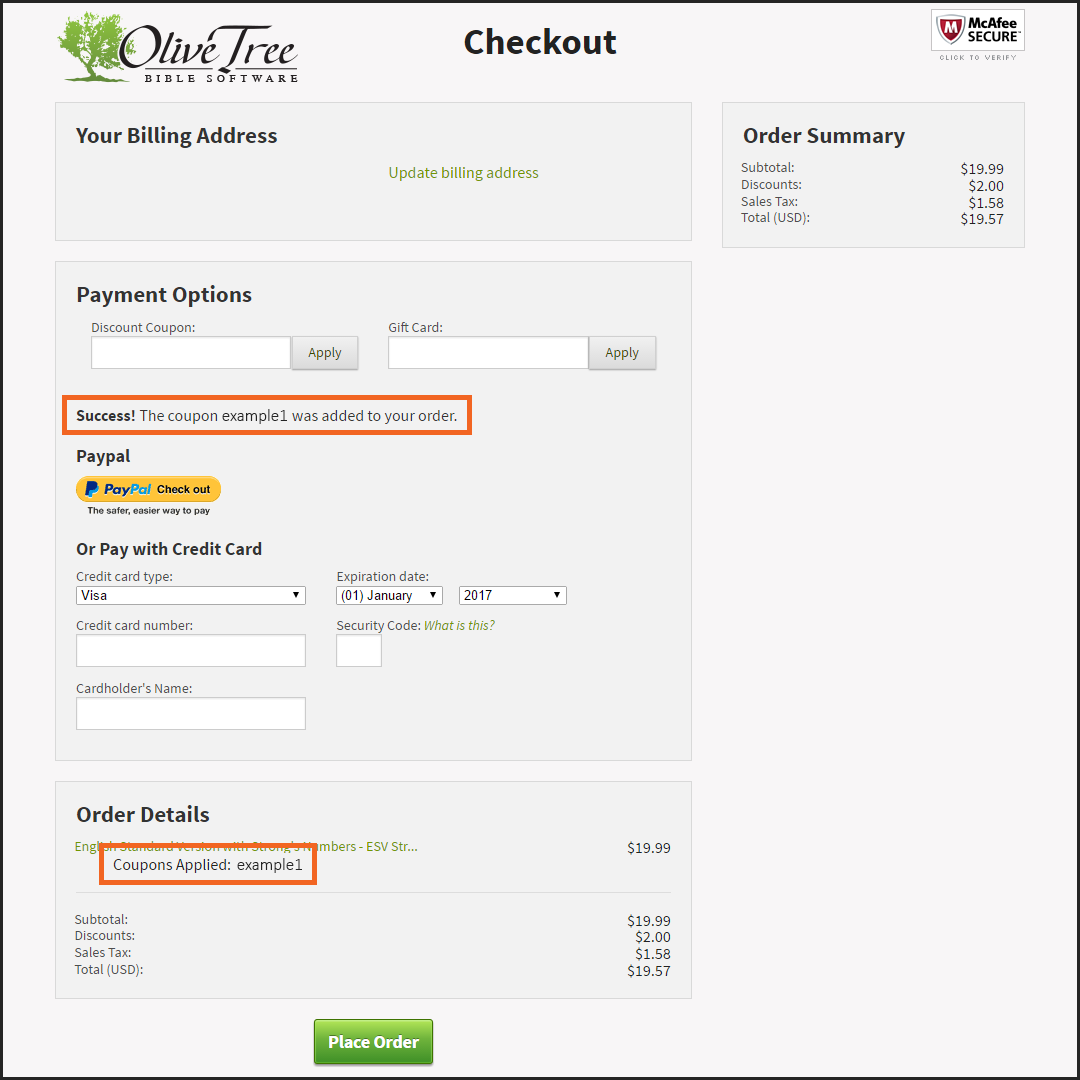 Why can't I apply a code when using the in-app store?
Our coupon codes are only eligible for use on OliveTree.com. In-app purchases are processed either through Apple or Google Play, depending on your device. Because these purchases are not processed directly through our system, we are unable to provide coupons for use within the app. You're welcome to use OliveTree.com instead. Once you purchase a resource on our website, you will be able to download the title from within the Olive Tree Bible App on your device by logging into your Olive Tree account.
My coupon isn't applying to my cart as expected!
There are a few reasons why a coupon code may not apply like you expect.
Coupon codes do not stack.
It is possible that you have more than one coupon code. Our coupon codes do not stack. Instead, the best discount possible is applied to each product. If you enter a 10% and a 15% discount code, the 15% code will be applied to all eligible resources rather than the 10% code. If a code is category-specific (e.g. the coupon applies only to a study Bible), additional codes can be added to resources outside of that category. The best discount will always be applied.
The coupon code may be expired.
Each coupon code has an expiration date. Please check the email in which you received the coupon code for the expiration date.
A product may be on the exclusions list.
There is a list of products on our store that are not eligible for discount coupons. This includes resources that our publishing partners have asked us not to discount and resources that are already on sale for the maximum discounted price. The full list of resources can be found on our website and is updated regularly as sales change.
Coupon codes do not apply to gift orders.
At this time, our system does not allow coupon codes to be applied when gifting a resource.