If you have ever wanted to trace a specific theme or word in the Bible to see how it connects with all of Scripture then the Olive Tree Bible Topic Threads is a must-have resource for your Bible study library.
Bible commentaries and study notes are great tools for understanding and applying what the Bible has to say to us today, but the value that using Scripture to understand Scripture can bring is often overlooked. When viewed as a whole, individual themes create designs and textures in a single, unified pattern of revelation.
We are sharing a brief look inside the Olive Tree Bible Topic Threads to see how it works in the Olive Tree Bible App.
First, open any Bible of your choosing and select the green 'Open Study Center' tab.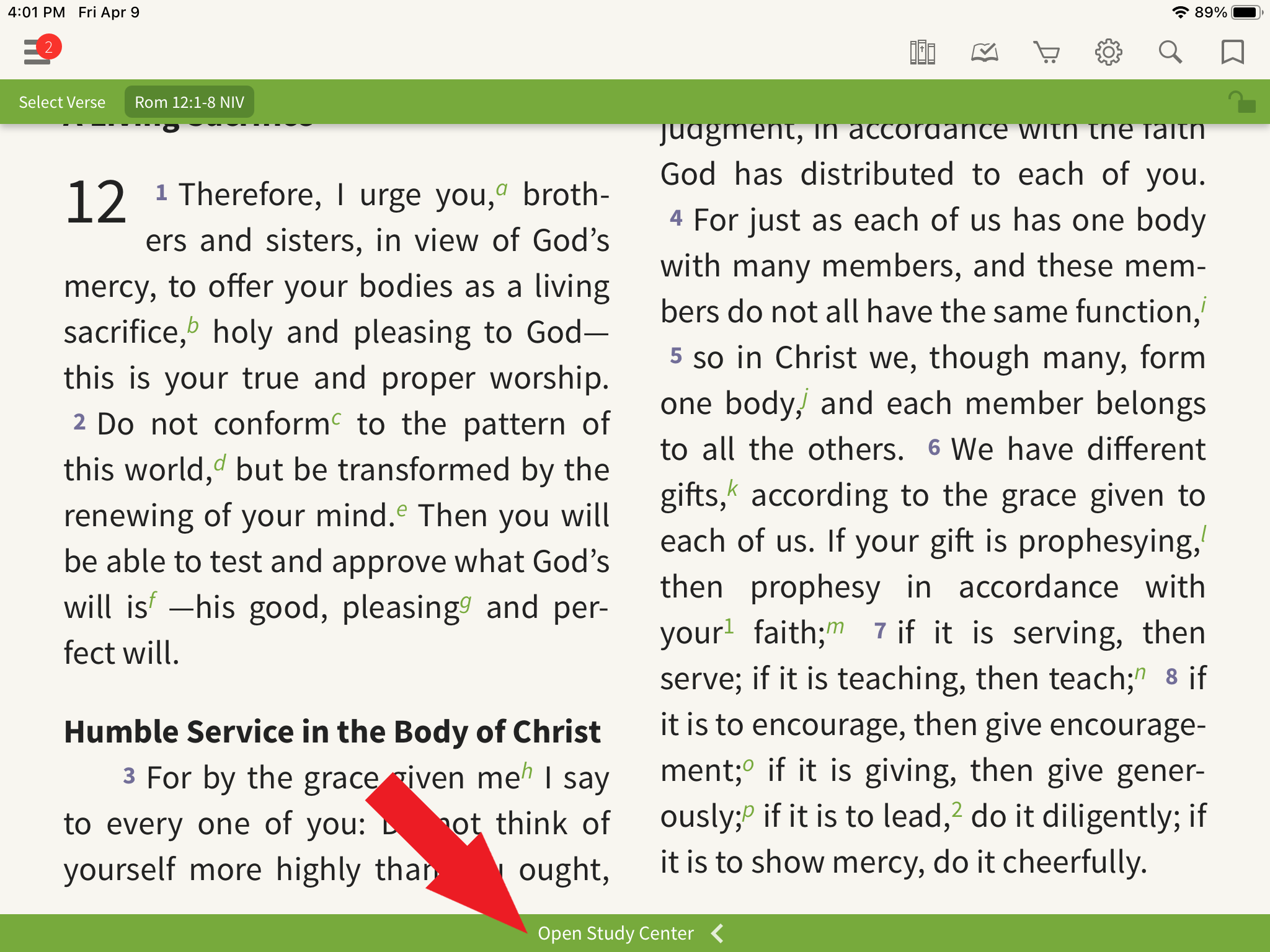 Next, select the Parallel option and choose the Olive Tree Bible Topic Threads from the list to open it in the split window.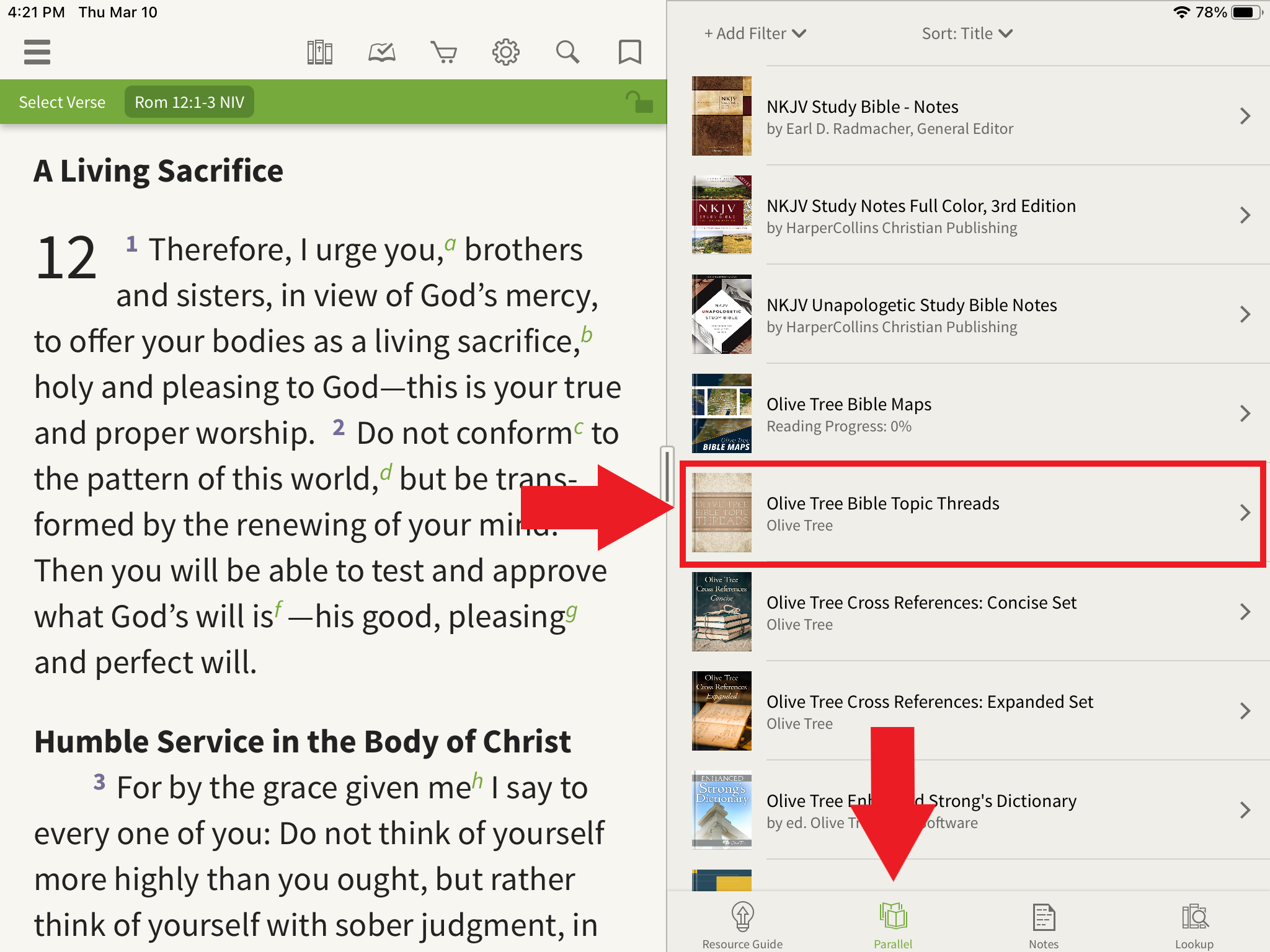 When opened in Parallel, the Olive Tree Bible Topic Threads will follow the text you have open in the main window and pull up cross references and thematic topics. You can tap on the verse to read that single verse in a pop-up window or tap the particular theme (e.g. Ethics) to view a more comprehensive list.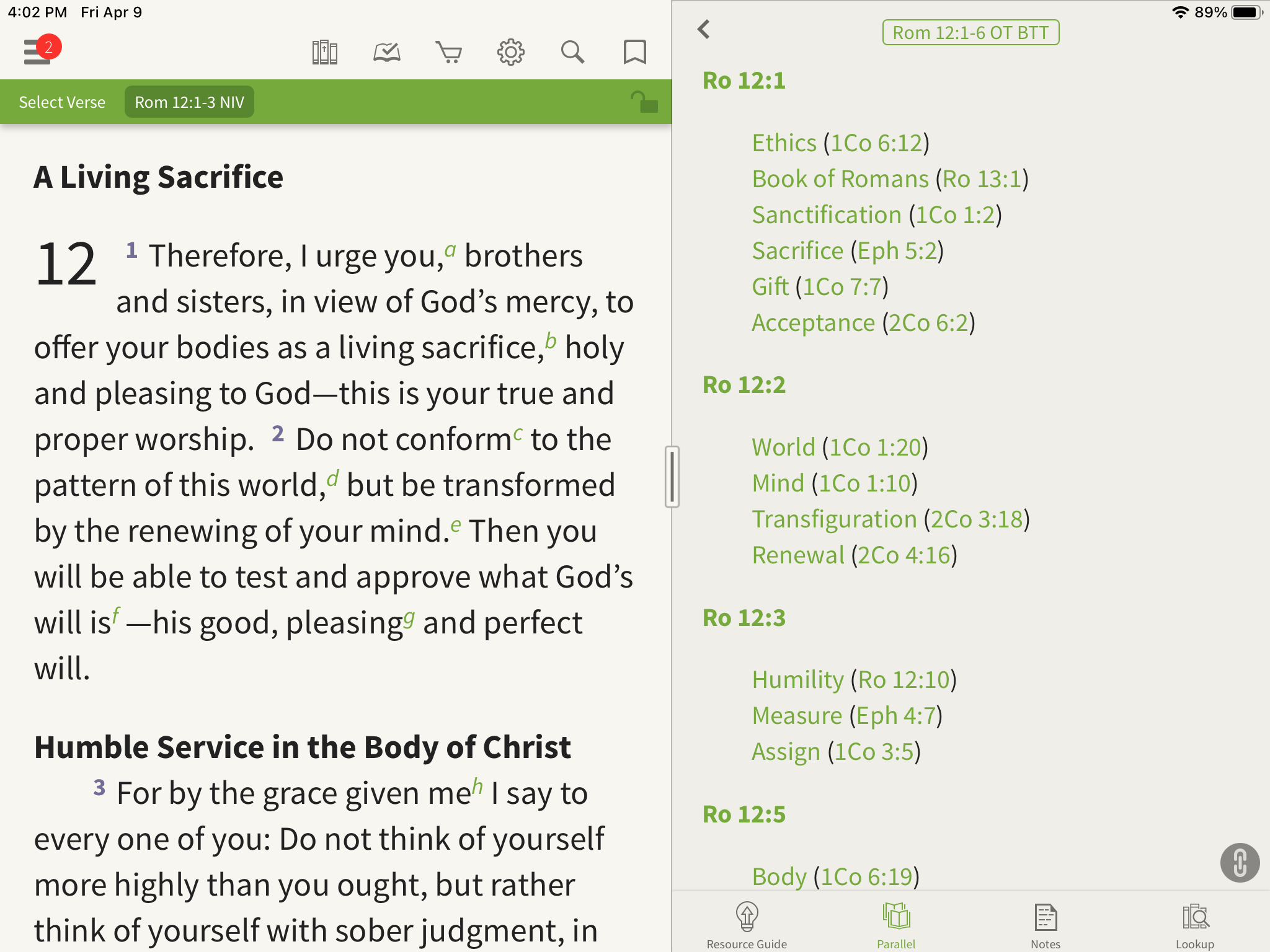 When you select a particular theme, you'll see both a list of verses and related topics where applicable.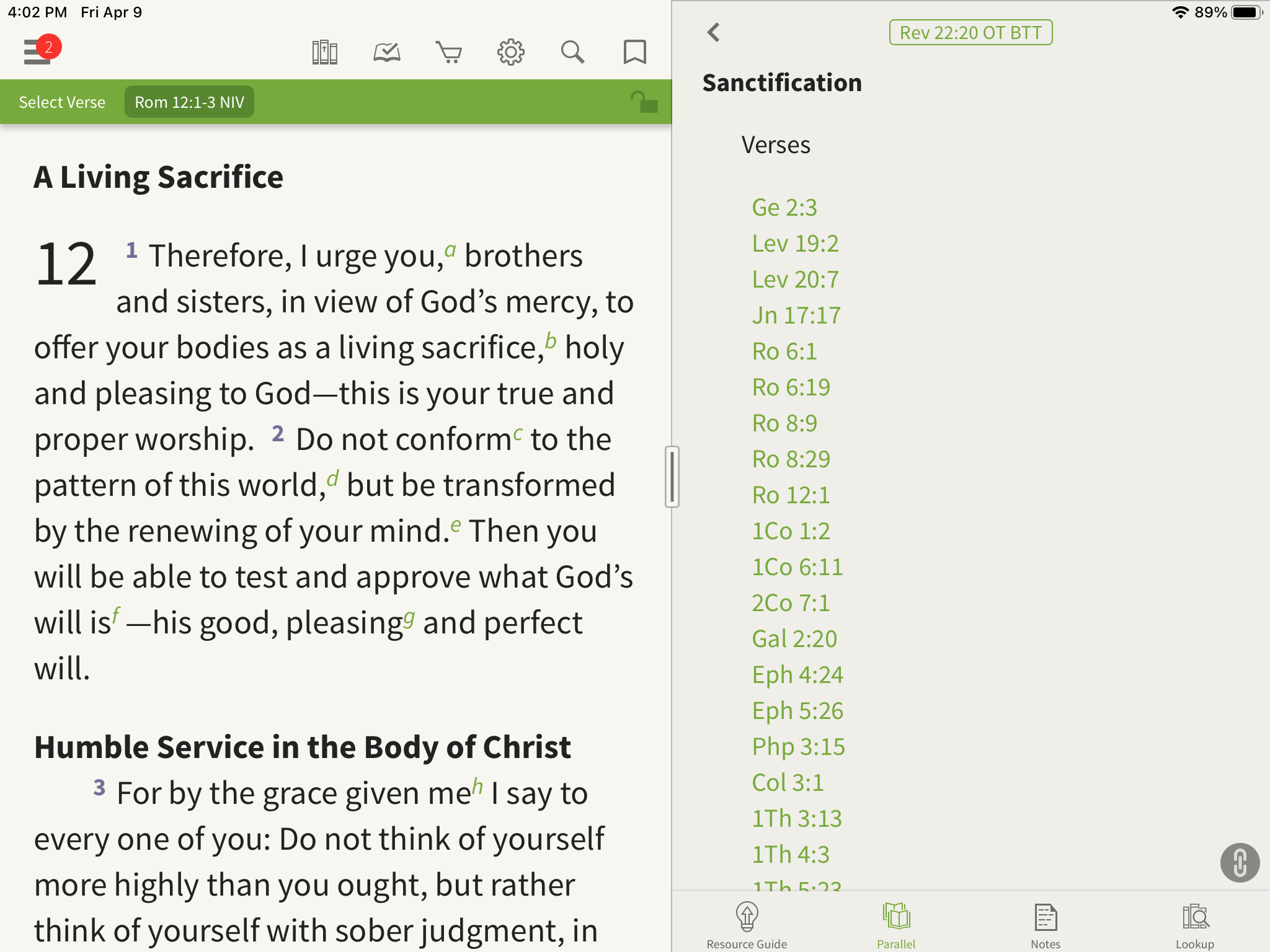 If you are interested in studying a particular theme or topic, you can also look it up directly. Notice it may start in a Grid View, where you have the option to navigate to Scripture.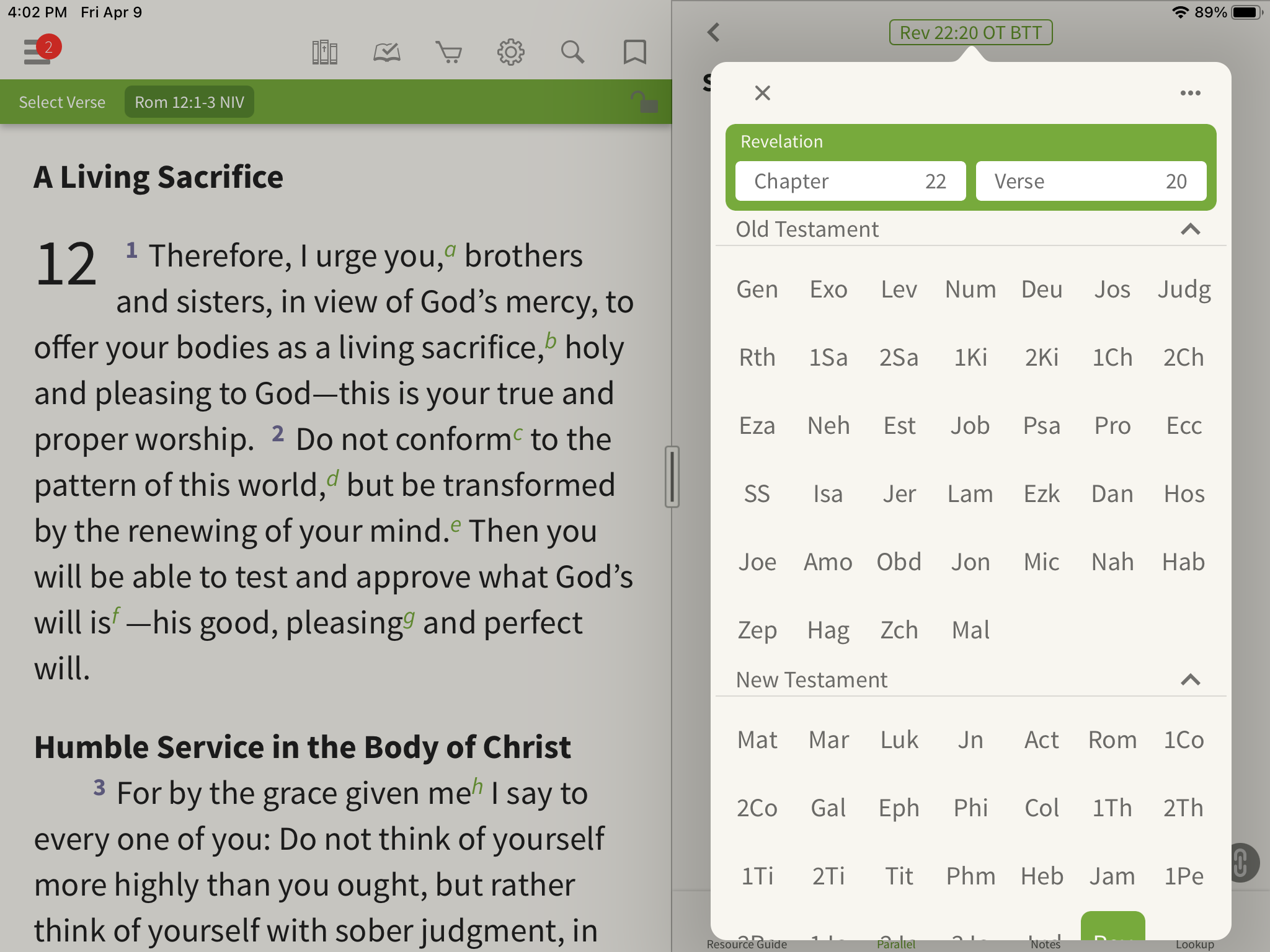 You can change this to a List Layout by selecting the Options (three dot) icon and choosing 'Use List Layout.'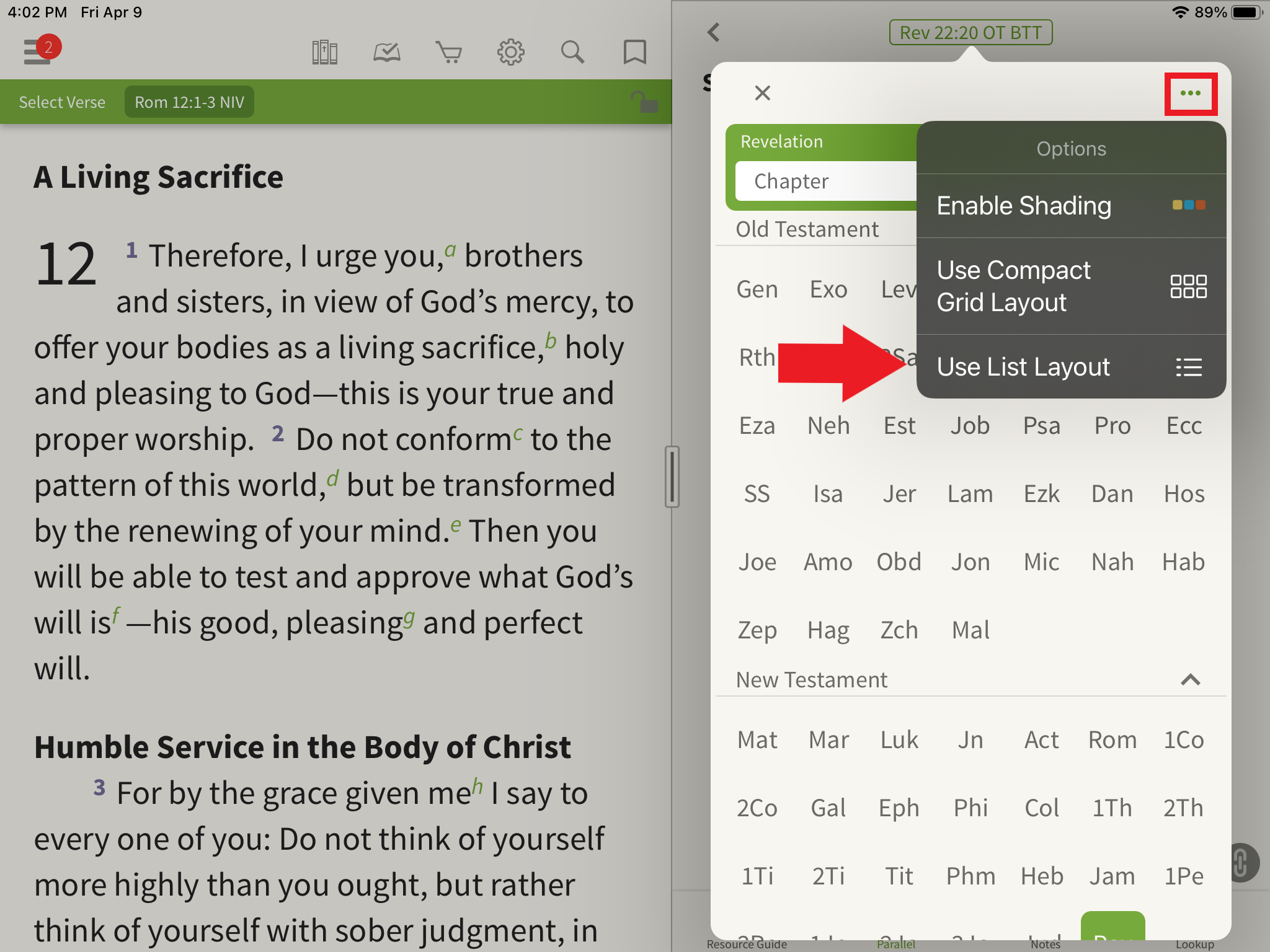 Now you can navigate to a specific letter, such as 'S' to look up something specific.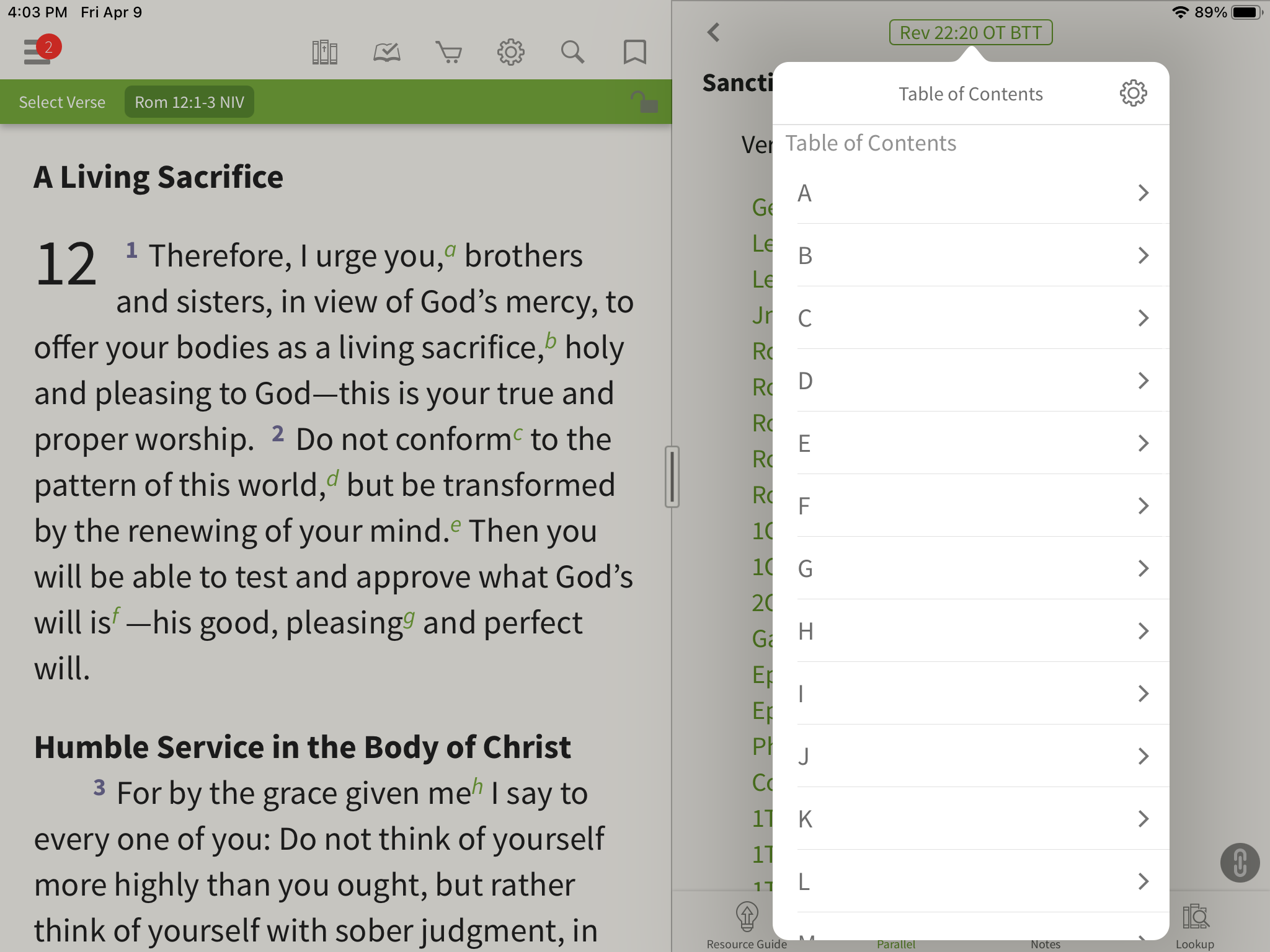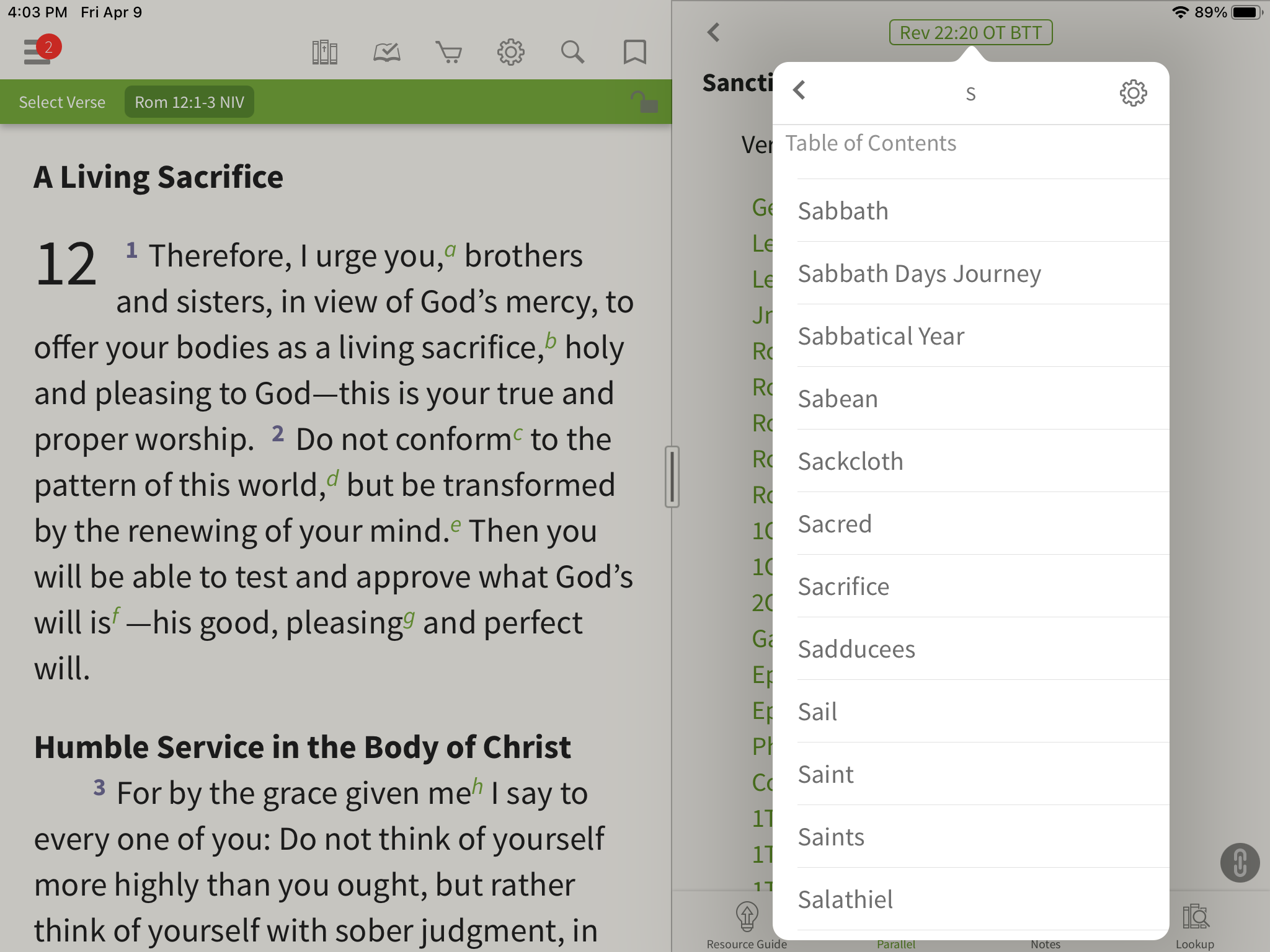 If you have more questions about how to use this resource, check out our blog article or e-mail Customer Support at support@olivetree.com.